There are plenty of ways to use your Instant Pot besides roast and soup! Here are 23 surprising foods you can make in an Instant Pot.
23 surprising foods you can make in an Instant Pot
If you're familiar with the Instant Pot you've for sure heard that you can make yogurt, rice and hard boiled eggs in it. But have you used it to make some of these foods? What crazy or surprising ways have you used your Instant Pot? I'd love to know!
Corn on the cob
I am so happy to have discovered that you can make corn on the cob in the Instant Pot. And it is SO fast and easy! This is a complete game changer for me. I never know how long to boil corn and it always seems to get overdone. Now I can get perfect corn every single time.
Zero Minute Vegetables
Steaming vegetables in the Instant Pot is so easy and some vegetables only require a ZERO minute pressure cooking time! Some great zero minute vegetables to steam in the Instant Pot are: cauliflower florets, broccoli florets, frozen corn, asparagus, zucchini slices and green beans.
Jam
This amazing Instant Pot Strawberry Jam recipe uses just four simple ingredients (no fruit pectin needed!) and comes together in less than 30 minutes. Making homemade jam has never been simpler or easier, thanks to the Instant Pot pressure cooker!
Chocolate Dipping
Using your Instant Pot as a double boiler is a great way to melt the chocolate and then keep it warm and melty as you dip, dip, dip until your heart's content. The Instant Pot keeps the chocolate the PERFECT temperature the entire time that you are dipping. I think that it's much easier to use than the stove top method or the microwave method because the Instant Pot is placed on the counter and your parchment or waxed paper is placed right next to it. This leads to much less mess and it's very convenient.
Cornbread
Need to free up some oven space? Make cornbread in your electric pressure cooker. This recipe makes the same amount of cornbread as a 9 x 9 inch pan in the oven.
Caramelized Onions
If you've ever caramelized onions before on the stove you know that it can be a somewhat laborious and long process. But in the Instant Pot it's amazingly easy, so easy you may never use your stove again to caramelize onions!
Crème Brûlée
Crème Brûlée, what a heavenly indulging treat that is light yet so satisfying. Easy enough to satisfy your weeknight cravings, yet fancy enough to impress your guests! Now you can make it in your Instant Pot!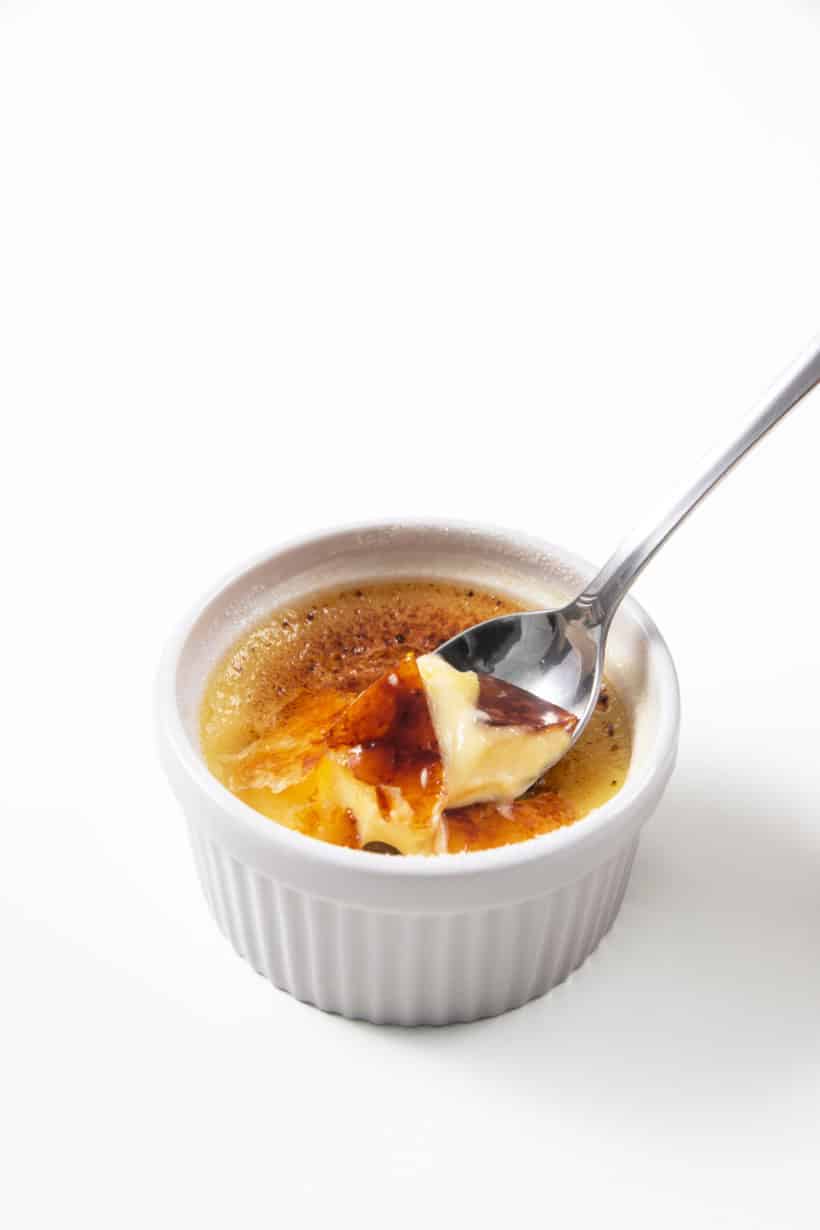 Potato Salad
I have the best Instant Pot potato salad trick for you! It's so easy and it's fast. One of the coolest things that I've used my Instant Pot for is making potato salad. What's so great about it, you say? In a four minute pressure cook time you cook all of the cubed potatoes and hard boil the eggs at the same time in the same pot.
Popcorn
Most folks may not know it, but homemade popcorn is a surprisingly cheap snack to make. It's even cheaper than buying those microwave popcorn bags, and you can flavor the popcorn however you like!
Peeling Tomatoes
I'm going to show you the easiest way to remove skins from tomatoes! Use your Instant Pot to help you remove the skins in just a few minutes.
Cough Syrup
Making your own cough syrup from easy, familiar ingredients is such a great idea! Use this stuff all winter long to suppress those nasty coughs.
Proofing Bread
If you have a yogurt function on your Instant Pot you can use your IP to proof dough (raise dough) faster. It works so well. All you do is oil the pot so that the dough doesn't stick. Place the dough in the bottom of your pot. Then select the yogurt button. Use the adjust button to cycle through until the light is on the "less." My pot says 24 hours on the display. Then cover the pot with a glass lid or a plate. DO NOT use the normal Instant Pot lid. If you do the dough might raise so high that it pushes the valve up and indicates to the pot that there is pressure. You won't be able to open the pot and the lid will be stuck. Let the dough double in size (or follow the instructions in your recipe). My dough only took 30 minutes to raise as opposed to the normal hour it would have taken sitting on the counter.
Sterlizing Baby Bottles
When you have little ones, every minute saved is precious time you can spend with your family. With this video, you will learn how to sterilize multiple items such as baby bottles, sippy cups, etc in the Instant Pot. By doing this, you'll save tons of time compared to washing each piece separately. You will also ensure that all germs have been killed thanks to the steam produced during this process.
Baked Potatoes
I love making baked potatoes in the Instant Pot because they are: faster than the oven, fluffy and moist, don't require foil and you can pile in as many potatoes as will fit (even past the max fill line).
Crusty Bread
Instant Pot No-Knead Whole Wheat Bread is full of whole grain, seedy goodness and is ready for dinner in a fraction of the time compared to typical no-knead Artisan bread.
Frozen Ground Beef
Here's a trick for you! If you need to brown some ground beef for a recipe like tacos or spaghetti but all your ground beef is frozen don't worry! You can easily and quickly thaw ground beef using your Instant Pot.
Cottage Cheese
Making yogurt in the Instant Pot is all the rage, but if you have never had homemade cottage cheese, you are missing out.
Dulce De Leche
You know what's amazing? The fact that you can turn a can of sweetened condensed milk into a caramel dipping sauce with your Instant Pot. It's just magical. Basically all you do is pour the sweetened condensed milk into little jars and place those jars on the trivet in the bottom of your electric pressure cooker. Add some water to the bottom of the pot and cook for 50 minutes and you'll have the cutest little jars of goodness. My favorite way to eat dulce de leche is to dip apples into it. It's ultra sweet so granny smith apples balance it out a bit. These are a fun gift to give to a friend. Wrap up an apple in cellophane and throw in a little jar of caramel sauce. Who can resist that?
Apple Cider
This Instant Pot Apple Cider recipe is the best drink for fall, and the holiday season, to keep you warm! It's made in the pressure cooker with orange, lemon, apples, cranberries, cinnamon and cloves.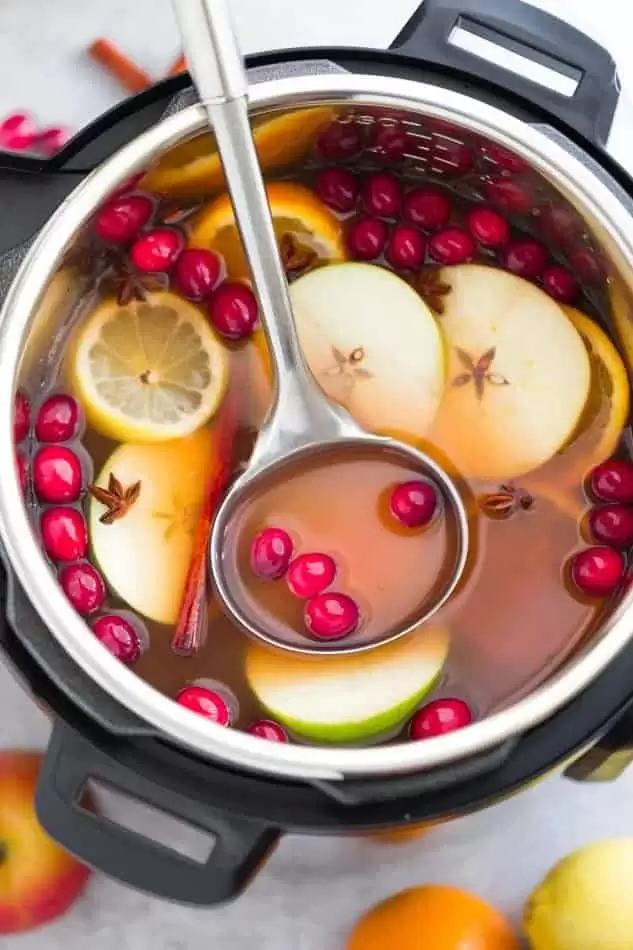 Egg Loaf
If you need a bunch of chopped boiled eggs for a recipe I have a great trick for you. Some people call this "egg loaf." Basically you crack as many eggs in a dish that you need and then cook them very quickly in your Instant Pot. Once the eggs are cooked you can cut them up easily on a cutting board. I like to use these eggs for cobb salad, avocado egg salad, egg salad or potato salad.
Homemade Apple Sauce
Delicious homemade apple sauce just got easier, made in the instant pot or slow cooker. This Instant Pot applesauce recipe has no added sugar and can be made in just 15 minutes.
Spaghetti Squash
Making Instant Pot spaghetti squash couldn't be easier (or faster). It is a perfect food if you're trying to eat more veggies, cut down on calories or cut down on carbs. It adopts the flavors of whatever you season it with or whatever sauce you put over the top of it.
Pumpkin Puree
Learn the easiest way to make Pumpkin Puree from scratch using the Instant Pot! Use homemade pumpkin puree in all your favorite fall recipes!
Freezer Meals
I love cooking completely frozen foods in the Instant Pot! You can go from frozen to completely done in an hour. These 3 Instant Pot freezer meals are perfect to make ahead of time and then when you need a quick meal on a busy night pop one into your Instant Pot.
What is something surprising that you have made with your Instant Pot? Comment below and let me know!
You might also like…
9 Things You Didn't Know You Could Make In The Instant Pot
10 Things Not To Do With Your Instant Pot
5 Best Ways To Use The Instant Pot
Want more tried and true Instant Pot recipes?
Receive FREE daily Instant Pot recipes and tips in your email box. Sign up by filling out the gray form below. Other ways to follow: join the 365 Days of Instant Pot Recipes Facebook group and subscribe to my YouTube channel where I share Instant Pot stuff with you weekly.
*Karen Petersen is a participant in the Amazon Services LLC Associates Program, an affiliate advertising program designed to provide a means for sites to earn advertising fees by advertising and linking to amazon.com.