If you're looking for recipes that use your egg bites pan I've got you covered. Here are 8 ways to use your silicone egg bites mold.
8 Ways to Use Your Silicone Egg Bites Mold
If you ordered an egg bites silicone mold* and now are wondering what you should do with it I have a few ideas for you! Do you have other ideas? I'd love to hear! Comment below!
#1: Churro Bites
An easy, made from scratch recipe for fluffy churro bites rolled in cinnamon and sugar. A delightful snack or dessert that is perfectly poppable.
#2: Meatloaf Bites
Make the cutest, tastiest mini meatloaves ever. This recipe can be made with ground beef, turkey or chicken. You can even make baked potatoes at the same time in the same pot!
#3: Egg Bites
Crust-less quiche-like bites of eggs, cheese and whatever mix-ins you want. They're protein packed and a perfect portable breakfast.
#4: Cheesecake Bites
Mini cheesecakes with a fresh raspberry sauce made in your Instant Pot. A luscious dessert for any occasion. (In the video I demonstrate how to make cheesecake bites with an Oreo crust instead of graham crackers)
#5: Brownie Bites (like the middle piece in a pan of brownies)
Do you like the gooey, no crust piece in a pan of brownies? You will like Instant Pot brownie bites!!! You can use a brownie mix to make Instant Pot Brownie Bites. Follow the directions on the box to make the brownie batter. Then spray 2 egg bites molds with a bit of nonstick cooking spray. Fill each mold about ⅔ full. Cover each mold with a paper towel and then cover with foil. Stack the molds on top of each other and place on a trivet with handles. Pour 1 cup of water into your Instant Pot (1.5 cups for 8 quart). Lower the trivet into your Instant Pot. Cover the pot and lock the lid into place. Make sure valve is set to sealing. Set the manual/pressure cook button to 25 minutes (for warm and gooey brownie bites) or 30 minutes (for more set brownies). When the time is up let the pot sit for 10 minutes and then move the valve to venting. Remove the lid. Remove the pans from the pot. Uncover. Let cool for 10 or more minutes then turn the mold over onto a plate. Eat and enjoy!
#6: Corndog Bites
These mini little corn dog bites are easy to make, quick to cook without turning the oven on and the perfect size for little hands. I haven't made these myself yet but look how cute they are! Try out the recipe from Flour on My Face.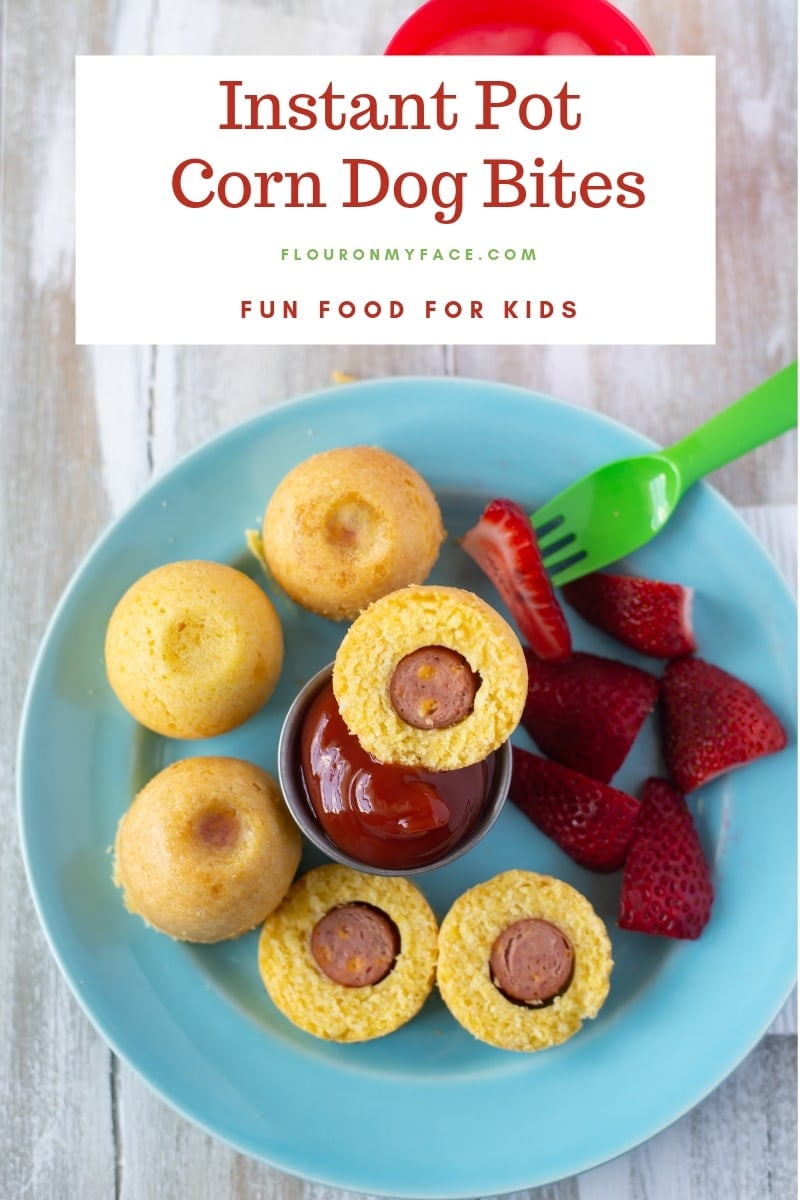 #7: Pancake Bites
Make these fluffy Instant Pot pancake bites for your next family breakfast! They're so easy and quick to make, and they're really fun to eat! Bite-size pancakes with different flavors, blueberry, chocolate chip, the possibilities are endless! Try out the recipe from Little Sunny Kitchen.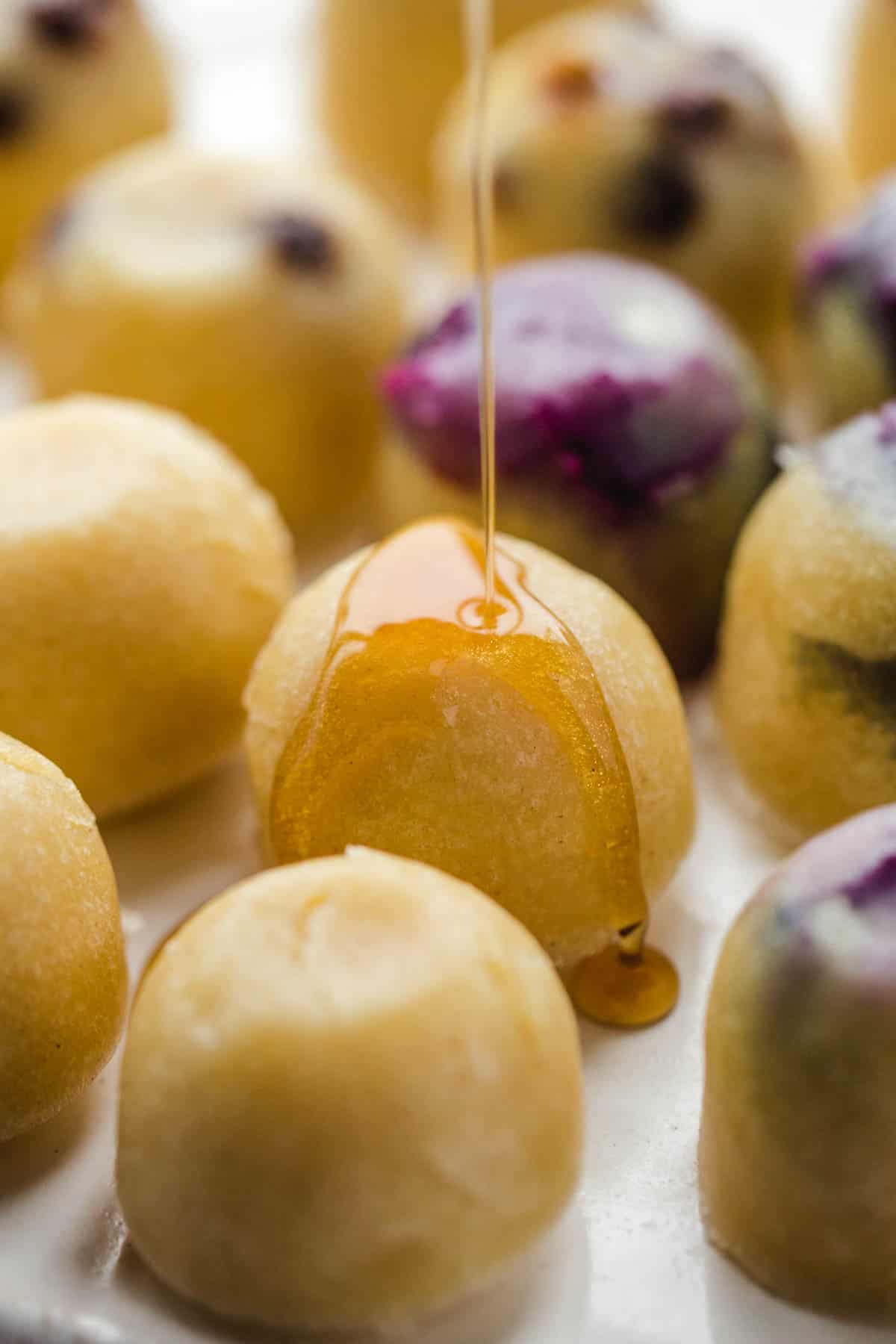 #8: Chocolate Chip Muffin Bites
Love chocolate chip cookies and muffins? Try these Instant Pot Chocolate Chip Muffin Bites. They are a delightful snack or dessert that is perfectly poppable.
Equipment Used in the Video*
Egg bites mold
OXO sling
Little whisk
Scooper
Instant Pot
*Karen Petersen is a participant in the Amazon Services LLC Associates Program, an affiliate advertising program designed to provide a means for sites to earn advertising fees by advertising and linking to amazon.com.