This is a sponsored post written by me on behalf of Pompeian Grapeseed Oil Spray.

One of my very favorite things this time of year is the fact that there are FRESH cranberries in the produce department of the grocery stores! I love these red little balls of tartness. They are so festive and really remind me of the holidays. One of my absolute very favorite things to eat this time of year is this recipe for Cranberry Orange Cake. I decided I needed to take the same flavors of that cake and make it into pancakes. Instead of using regular oil or non stick spray to line my griddle I used the better-for-you brand new Pompeian Grapeseed Oil Spray. This product is really cool because it's a light, natural spray and it has a really high smoke point. It is totally chemical free, so you know when you're using the spray all that's coming out is oil…not any weird chemicals. Which, let's face it, if you're going to take the time to bake pancakes, cookies, breads, etc. from scratch you probably don't want any weird, unknown chemicals in them. In addition to using the spray on my griddle for pancakes, I used it again last night to roast my Brussels sprouts. They tasted awesome!

Here is an image of the Pompeian Grapeseed Oil Spray.
You can find it in the baking section of your grocery store.
If you follow me on instagram, you know that I love to post photos of recipes I'm making most days of the week. If you're the same as me you should enter the Pompeian Baking For Better Challenge. From November 4 – December 6, consumers can enter the Challenge by following @Pompeian on Instagram, uploading a photo to Instagram showing how they are giving their baked goods a tune up with Grapeseed Oil Spray, using the #Bake4Better hashtag and tagging @Pompeian. The most innovative photo taker, who will be crowned by celebrity pastry chef Duff Goldman, will receive a $5,000 donation in the name to their local food bank and a Pompeian gift basket to continue baking better all year long.


Makes 10 pancakes
Pancake Batter:
1 egg
1 cup + 2 Tbsp milk
1 Tbsp grapeseed oil
Zest of one orange
2 Tbsp orange juice
1 cup whole wheat flour
1/2 cup quick oatmeal
1/4 cup white sugar
1 tsp baking powder
1 cup fresh cranberries, chopped
Pompeian Grapeseed Oil Spray


Orange Glaze Syrup:
1/4 cup orange juice
1/2 cup powdered sugar
1. Preheat a griddle to 325 degrees F.
2. In a medium bowl, whisk the egg. Then stir in the milk, oil, orange zest, orange juice, flour, oatmeal, sugar and baking powder. Whisk until smooth, but do not overmix.
3. Fold in the cranberries.
4. Spray your griddle with Pompeian Grapeseed Oil spray. Pour about 1/4 cup batter onto griddle to form each pancake. Let cook until edges look dry and bubbles begin to form on the sides or center. Flip and cook on the other side until cooked through.
5. To make the glaze syrup, simply whisk together the orange juice with the powdered sugar until smooth. It will be super sweet, so only a little will be needed.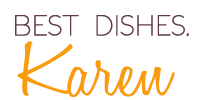 P.S. For the Baking for Better official rules, please visit http://www.pompeian.com/bakebetter. Coupons for Pompeian products can be found at http://www.pompeian.com.
This is a sponsored post written by me on behalf of Pompeian Grapeseed Oil Spray.