A throw-everything-in-the-slow-cooker recipe that takes about 5 minutes to get going.
The beef is seasoned with a slightly sweet Asian flare.
Makes 2-4 servings
Ideal slow cooker size: 3 quart


1 lb extra lean ground beef (93% lean 7% fat)
1/4 cup brown sugar
1/4 cup soy sauce
1 Tbsp sesame oil
1 tsp garlic powder
1/4 tsp ground red pepper
1 tsp minced ginger
1 Tbsp tomato paste
Sliced green onion, for garnish


1. Add beef to slow cooker and break it up into small chunks with a spoon.
2. In a small bowl, stir together the brown sugar, soy sauce, sesame oil, garlic powder, red pepper, ginger and tomato paste. Stir into the slow cooker and really coat the beef.
3. Cover and cook on LOW for about 3-4 hours.
4. Stir again, breaking up chunks.
5. Serve beef and sauce over rice and garnish with green onion.
Recipe adapted from The Girl Who Ate Everything
Review:
One of my worst jobs is standing over the stove and babysitting _____________ (fill in the blank). It could be the risotto or the beef that I'm browning or whatever. I don't like to do it. And that's why I use my crock pot as much as possible. Because I can throw everything in and be done with it, for heaven's sake. That's why when I see a fairly easy recipe to begin with I think to myself "how can I make this even easier?" And ta-da! I did it. I made a simple recipe even easier with the help of my friend, the slow cooker. This beef is very flavorful! We all loved it. And I bet you didn't know you could put raw ground beef in the slow cooker and have it look like that! It worked awesome. Just make sure to use the extra lean ground beef or else it will be swimming in grease! 4 stars.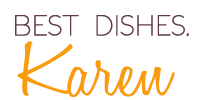 P.S. Make sure to join in all the foodie fun on Twitter, Facebook and Pinterest!