This Garlic Lime Chicken recipe is one of our family favorites. It's super simple to get going and it's loaded with flavor. Most of the time we serve the chicken and sauce over rice but if you want you can serve with some Asian noodles or just some steamed broccoli.
This recipe is from my first year of blogging and we still love it and eat it all the time. I felt like it needed a little extra time in the limelight so I decided to take some new photos and republish it. I hope that you'll try this recipe this week! It only has a few ingredients but it tastes like restaurant quality.

Recipe for Garlic Lime Chicken
Ideal slow cooker size: 3
quart
2 lbs of boneless, skinless chicken thighs (or you can use 6 bone-in chicken thighs, skin
removed)
1/2 cup low sodium soy sauce or tamari
1/4 cup fresh lime juice
1 Tbsp Worcestershire sauce
2 garlic cloves, minced
1/2 tsp dry mustard
1/2 tsp ground pepper
1 Tbsp minute tapioca
1. Place chicken
in slow cooker.
2. Combine the soy
sauce, lime juice, Worcestershire sauce, garlic, mustard, pepper and tapioca in
a bowl and whisk until combined. Pour over chicken.
3. Cover and cook on
LOW 4-6 hours. Shred up chicken and serve with sauce over ric
e.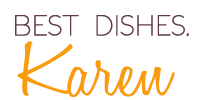 P.S. Want some more ideas for chicken in the crockpot? Get my other favorite recipes by clicking on the pictures below: