(This is an old recipe from 2012 with an updated photo)
This recipe for Slow Cooker Hoisin Pork Sliders is an easy and different way to serve shredded pork. Forget the barbecue sauce try Hoisin sauce instead. The Asian flavors taste so well paired with a little sweet Hawaiian roll. With only 2 ingredients to get this recipe started in the morning and with a long cooking time, it's the perfect recipe to put in the crockpot for the working parent. Come home to a yummy, warm dinner with minimal effort.
CrockPot Recipe for Hoisin Shredded Pork
Sliders
Makes about 6 servings
Ideal slow cooker size: 3-4 quart
Cooking time: 8-12 hours
1 1/2 to 2 lbs boston butt pork roast,
quartered and trimmed of excess fat
1 cup water + 1 tsp chicken bouillon
granules OR 1 cup chicken broth
3 Tbsp Hoisin sauce
2 Tbsp soy sauce
1 tsp garlic powder
1/2 tsp finely grated ginger
1. Place quartered roast in bottom
of 3-4 quart slow cooker. Pour broth over the pork.
2. Cover and cook on LOW for about
8-12 hours (depending on your slow cooker), until pork is fork tender.
3. Remove pork from slow cooker and
shred.
4. Discard the broth and place shredded
pork back in slow cooker.
5. In a small bowl stir together the
Hoisin, soy sauce, garlic powder and ginger. Pour into the slow cooker
and stir to coat the pork.
6. Cover and let cook on HIGH for
about 30 more minutes.
7. Serve shredded pork on rolls.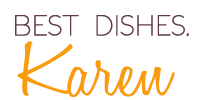 P.S. Make sure to join me on Instagram!