It's that time of the year! Yes, Christmas. But also cold and flu season. And for me that means I stock up on Kleenex and soup supplies. When you're stuck at home sick, nothing compares to a nice big bowl of soup and a warm blankie and of course the box of Kleenex within arms reach.
I stocked up on Kleenex at Target last weekend and used a $1.00 off coupon (you can get your own coupon here). Nothing compares to the Kleenex brand when you're using tissue after tissue…no need to get a raw nose with the store brand. Just buy the good stuff!
Skyler is my little buddy. He is in kindergarten, so we spend a lot of time together, for better or worse. When he's sick he always requests that I cuddle with him on the couch and watch TV with him. When he's sick it's pretty much the only time he is still so I'll enjoy that time when I can get it!
If you're caring for little sickies at your house this soup is a perfect dinner to make. It takes only a few minutes to get it in the slow cooker. This is one of my very favorite soups to make. The reason?
3. Most of the time I have all the ingredients at my house.
I made it twice last week! That says a lot since I don't often repeat recipes 🙂
Recipe for Slow Cooker Creamy Chicken Tortilla Soup
Makes 6 servings
Ideal slow cooker size: 5 quart
Cooking time: 6-8 hours
1 lb frozen boneless, skinless chicken thighs
1 cup chicken broth
1/2 cup picante sauce or salsa
1 (14.5 oz) can of diced tomatoes, in tomato juice
1 tsp fresh lime juice
2 garlic cloves, minced
1 (13.75 oz) can cream of chicken soup
1/2 cup chopped red pepper (optional)
1 tsp cumin
1 cup frozen corn or 1 (14 oz) can of corn, drained
1 (14 oz) can black beans, rinsed and drained
1/2 cup chopped fresh cilantro, or as much as desired
Salt and pepper
Optional toppings: tortilla chips, grated cheese, sour cream, avocado
1. Place chicken, broth, salsa, tomatoes, lime juice, garlic, cream of chicken soup, red pepper, cumin, corn and beans in slow cooker.
2. Cover and cook on LOW for 6-8 hours or on HIGH for 3-4 hours. Remove chicken and shred or cut into bite size pieces. Add the chicken back in to the slow cooker and then add cilantro and salt and pepper to taste.
3. Ladle into individual serving bowls and top with desired toppings.
Don't forget to pick up your 4 or 6 pack of Kleenex at Target this week! Here's the coupon code!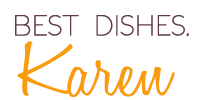 P.S. Make sure to join in all the foodie fun on Pinterest!