I love the mild temperatures of September and early October. The 60s and 70s seem just about perfect to me. Now that the weather has turned this week and we're in the 40s here I've been a tad depressed. That is until today. I made the best soup ever. And I thought "having bad weather is worth it if I get to make and eat this soup!" My son who can be quite dramatic about food (he loves it just about as much as I do), freaked out over this soup. "Mom, I love this soup!" As he proceeded to gulp it down and ask for two more bowls.
All the flavors in this soup just mesh perfectly. I totally feel that this is restaurant quality soup! Make it for dinner, make it for potluck, make it for your neighbor, make it for book club, make it for the holidays…just make it.
This soup starts with boneless, skinless chicken breasts. I decided to go with breasts because there is enough liquid surrounding the chicken to keep it moist. I also felt that there was enough indulgence in the soup with the half and half and bacon that we didn't need to add more fat with dark meat chicken. I threw my chicken breasts in frozen and I used 1 3/4 pounds. Which was plenty. I love my kitchen scale and use it all the time. If you don't have one they are a good little tool and are pretty inexpensive. 
Next, chop up some onions, carrots and celery. I actually really liked grated carrots in this soup instead of sliced carrots.
Instead of sauteing on the stovetop we are going to use the microwave. We are going to add in a bit of oil and the spices and microwave it all for about 5 minutes. This gives the veggies a chance to soften up and it blooms the spices at the same time.
Add all of that into the slow cooker along with some chicken broth and a bay leaf and you're set to cook on low for about 4 hours.
Once the chicken is tender, you'll add in some half and half and some bacon. I like buying these little packages of bacon because it's just really easy and convenient. But if you want to fry up some bacon, more power to you!
And don't forget the best part…the gnocchi. I just like saying that word a lot. Gnocchi! I found mine at Smith's/Kroger by the pasta. It was $2.50 for a pound. I think you could actually add more than a pound in this soup and it would be awesome. These cook fairly quickly in the hot soup so you'll be ready to eat in no time!
Don't forget to add in a pop of green and nutrition with the kale. Make sure to take out the stem when you chop it up. Here is a one minute video that shows how to cute up kale…so helpful!
Finally, you'll add the finishing touch of a bit of freshly grated Parmesan cheese. I promise you'll love this! Try it soon 🙂
Send Me Free Slow Cooker Recipes!
Thanks for stopping by! Do you love crockpot recipes? Wish you had more good ones that your family would actually eat? Get all my new recipes delivered to your email inbox by signing up here. I usually send out 1-2 new recipes per week. And you can unsubscribe at any time. This is a free service! Try it out. You'll eat better and be more inspired to make family dinner happen at your house.
Recipe inspired by Pinch of Yum and Mel's Kitchen Cafe and Olive Garden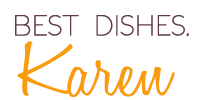 P.S.  Do you love soup? Click here to see all my slow cooker soup recipes!
Here are some of my most popular slow cooker soup recipes (just click on the picture to get the recipe):

This post contains affiliate links for Amazon. Each time you purchase something from Amazon that I've linked to I get a few pennies. Thanks so much for supporting my blog!