This shop is part of a social shopper marketing insight campaign with Pollinate Media Group® and Nestle, but all my opinions are my own. #pmedia
#BreakfastEssentials
http://my-disclosur.es/OBsstV
An easy, nutrition packed smoothie that can be made in 3 minutes.
Perfect for busy mornings and active little (and big) bodies.
There are times when I am experimenting in the kitchen and things turn out horribly wrong. And then there are times when the opposite happens. Something so revolutionary to my life comes out of my kitchen that I am caused to exclaim, "YES YES YES!" This is one of those recipes. Now I've heard of green smoothies, seen them all over the internet. But I just always thought, "I like eating spinach and greens in my salad…not drinking them." And I still do like salads. BUT the thing is…sometimes kids don't. And sometimes I'm lazy and a salad/vegetable doesn't get made with dinner. Should I be content to say that I'm not going to serve my family vegetables that day? No. I shouldn't. And I do always feel a twinge of guilt when I'm not getting my family all the nutrients they need each day. A granola bar and fruit snacks just ain't going to cut it. So with that said I really love this EASY-make in 3 minutes-recipe. It is the perfect way to start a busy day. Why wait until dinner to get your vegetables in?? Why not serve your kids and yourself something that is going to give you energy and staying power through the morning? Besides, even though it's a rather unappetizing shade of green-brown it tastes so good. If you put the smoothie in a mug and give them a straw they won't even know it's healthy for them.
The other part of this smoothie that is so important is, of course, the

Carnation Breakfast Essentials

®

Powder

. It's packed with loads of nutrition that makes you feel better about the fact that they're eating chocolate at breakfast. The

Carnation Breakfast Essentials

®

Powder

contains

21 Vitamins & Minerals, 1

3g of Protein and a

s Much Calcium as a 6 oz cup of yogurt! I found mine in the breakfast cereal aisle at Walmart. I love this idea for those picky eaters in your life! Don't just give them chocolate milk…make it something ultra nutritious too! There is a really great coupon that you can use right now to get this product for $1.00 off! Obviously, I chose the chocolate flavor but there are a few other flavors as well such as: Rich Milk Chocolate, Classic French Vanilla, Classic Chocolate Malt, Dark Chocolate, and Strawberry Sensation. If you want to see all sorts of creative smoothies make sure to check out this page. The one that I think looks awesome is the Berry Breakfast Crumble!
Start by layering the ingredients in the order listed in your blender.
I like buying my big bag of spinach and big bag of frozen strawberries at Costco.
They last for such a long time and are a super good deal.
Blend until smooth. Make sure all the spinach is totally blended. Nobody wants a big spinach leaf in their drink!
Serve up and enjoy!
Recipe for Healthy Chocolate Strawberry
Spinach Smoothie
(using Carnation
Breakfast Essentials)
Makes 1 serving
Prep time: 3 minutes
1/2 cup (4 oz) almond milk
(you can use regular milk, if you prefer)
2 oz fresh spinach
(about 2 cups)
4 oz frozen strawberries
(about 8 small strawberries)
1/4 cup Carnation Breakfast Essentials
powder (chocolate flavor)
1. Place ingredients in your blender
in the order listed.
This is important!
It blends up best with the
liquids on the bottom and then soft materials and then frozen on top. (I love
using this blender:
Blendtec
Designer Series Blender
)
2. Blend until smooth and creamy.
3. Pour into a glass and enjoy!
FYI: I grabbed the nutrition information from My Fitness Pal and in case you were wondering this is packed with loads of nutrition (with not a ton of calories)!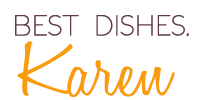 P.S. Make sure to join in all the foodie fun from Carnation Breakfast Essentials® Powder on Facebook!