This post in part of the Reynolds Real Moms™ contest. I need votes to go further in the contest. Please vote for me on Wednesdays HERE! p.s. vote on your computer, the app won't work on your mobile devices. Thank you!
1.
Reynolds® Parchment Paper.
It is a
lifesaver in the kitchen.
I'm sure you've used it for your baking, but it is wonderful for cooking as well! Use the
Reynolds
® Parchment Paper
to line
your pans and you'll save yourself from a lot of scrubbing!
The other thing that is a lifesaver is the website
ReynoldsKitchens.com
. It has all sorts of tips and recipes. I went to the site and found a recipe for
Crispy
Baked Chicken.
It sounded like
something my kids would enjoy (as well as myself)!
What you'll need for this family-friendly
recipe:
Reynolds®
Parchment Paper
6 chicken
pieces (2 1/2 to 3 pounds), (I used
boneless, skinless chicken thighs)
2 eggs,
beaten
2
tablespoons milk
1/2 cup
grated Parmesan cheese
1/3 cup
bread crumbs, (I used half bread crumbs
and half wheat germ to make it a little more nutritious)
1 teaspoon
dried Italian seasoning
1/4 teaspoon
pepper
Start
out by lining your pan with Reynolds Parchment Paper. PREHEAT oven to 400°F.
Wash
chicken; pat dry. (I cut my chicken thighs into strips)
COMBINE
eggs and milk in bowl.
Combine
Parmesan cheese, bread crumbs, Italian seasoning and pepper on a sheet of
wax paper. Dip chicken pieces one at a time in egg mixture, roll in crumb
mixture, turning to coat evenly. Place in parchment-lined pan.
5. BAKE 35 to 40 minutes or until chicken is tender and juices run
clear or meat thermometer reads 170° for breasts, 180° for other pieces.
This is what it looked like when it came out of the
oven. Just look at that parchment
paper! Now aren't you glad you lined your
pan?!
Now just wad the parchment paper up and throw away! How great is that?
Yummy! The chicken is
seasoned perfectly and browns really nicely.
I served mine with red potatoes (which I cooked at the same
time as the chicken) and raw veggies. My
kids both said, "that chicken looks weird!"
But I insisted they would love it, if they would just try it. They ate it all and loved it! I loved it as well.
Thanks for the great idea Reynolds! What an easy, satisfying, family- friendly
recipe. Break out of your recipe rut and
visit
ReynoldsKitchens.com
for a
change of pace!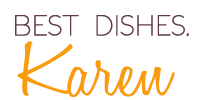 P.S. Make sure to join in all the foodie fun on Twitter, Facebook and Pinterest!