This is not a slow cooker recipe, but I had to share! For those of you looking for an appetizer to serve this weekend for the Superbowl…I have one! These Mexican-inspired deviled eggs are totally awesome. Think guacamole meets deviled eggs. I made them the other day when I was on
Fresh Living
and they were devoured by the staff in about 2 seconds. If you are a fan of avocado, you'll love them!
1/4 cup Greek yogurt or sour cream
2 ripe avocados, peeled and pit removed
1 Tbsp fresh lime juice
1 tsp kosher salt
1/2 tsp pepper
1/4 cup minced cilantro
2 tomatillos, husked , rinsed and cut in half
1. Cut eggs in half lengthwise; carefully remove yolks. Place yolks in a mixing bowl. Place whites on a serving platter and set aside.
2. Add yogurt, avocados, lime juice, salt, pepper, cilantro and tomtaillos into the mixing bowl with the yolks. Using an immersion blender, blend until smooth. (If you don't have an immersion blender, place all ingredients into a regular blender and blend until smooth).
3. Spoon the avocado-egg mixture into the cavities of the egg whites.
4. Serve as an appetizer for the big game!
Review:
Yum yum and more yum. I love avocado soooo much and these hit the spot every time. My daughter and and I ate 6 eggs by ourselves a couple of weeks ago. If you are a fan of guacamole, you'll love these eggs. 5 stars.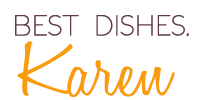 Disclaimer: I am part of the family that founded Oakdell Eggs and am proud to use their products in my recipes! I was not compensated for this post 🙂