We all love nachos–they are the quintessential football food. I decided to take the big ol' plate of nachos and put them into casserole form. Serve this casserole up for all your football watching parties. Oh, and don't worry because this recipe makes 2 large pans so there will be enough for everyone.
This recipe is sponsored by Orrington Farms. Thanks so much for supporting my blog and its sponsors!
Want to know how to make the perfect shreddable beef for all your favorite Mexican foods (tacos, burritos, salads, enchiladas, nachos, quesadillas, etc.)? I will tell you. And you're going to be happy, because it is sooooo easy and only takes 2 ingredients plus (hands off) time in the slow cooker.
First you get the right cut of meat. This is an important step. You go to the grocery store and you look in the beef section for "chuck roast" or "chuck eye roast." If I watch the store ads I can usually get it on sale for $3.99 a pound. Then you cut off any excess pieces of fat on the roast and stick the roast in the bottom of your slow cooker.
Now you can totally just serve the meat like this but you can also make it into a Nachos Casserole! In case you want to do the latter, I'm going to give you the recipe. It's seriously so yummy and addictive.
First, you'll dump chips in the bottom of a pan. I used a glass pan, but it doesn't really matter what kind you use. Remember we're making 2 pans of nachos so you'll divide the bag of chips between 2 pans.
Then you'll divide the shredded beef between the 2 pans. Make sure every single chip has some meat on it!
For some fun flavors, you'll scoop a mixture of picante sauce, beans, corn and lime juice on top and then pop it into the oven for 15 minutes (if the meat is cold, longer).
While the nachos are baking you'll make a creamy cheese sauce. It's super simple and is made in just 5 minutes. I used a white pepper jack cheese but if you prefer you can always use a sharp cheddar.
As soon as the nachos are done in the oven you'll drizzle your cheese sauce over the top of the 2 pans. Doesn't that look sooooo good?
I like to top my nachos with sliced avocados but you can add olives or jalapenos or whatever! It's all good to me.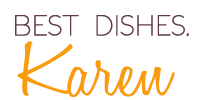 P.S. Want some more ideas for Super Bowl food? Check out these other ideas as well!


Pin it for later!