Hi!
Just popping in on a boring Tuesday to tell you about something fun and exciting! Deborah Harroun (a personal friend of mine) of Taste and Tell has a really awesome smoothie cookbook that came out TODAY (and I'm giving one away)!

WOO!
As an author of two cookbooks myself I know how much hard work goes into these babies! It is definitely a labor of love though. I was fortunate to receive a beautiful copy in the mail and my daughter and I made the delicious Maple Cream Smoothie this afternoon. I loved how it only had 3 ingredients in it and no refined sugar! It almost tasted like a milkshake. We halved the recipe but we both wished that I hadn't.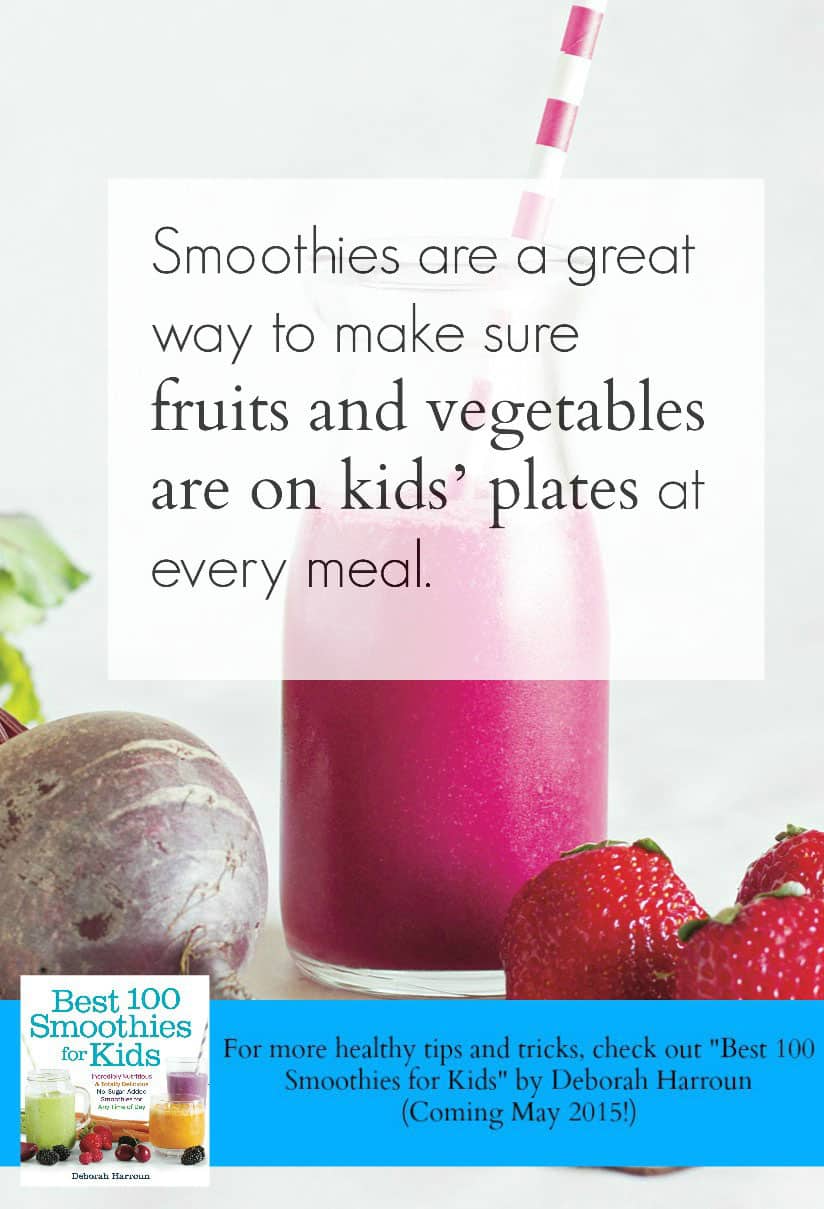 I love how all the recipes in the book are nutritious with no sugar added. These smoothies are a great way to get nutrition into your littlies diets. Heaven knows how picky kids can be. The book is separated into five different sections: breakfast smoothies, lunchtime smoothies, snacktime smoothies, dessert smoothies and even bedtime smoothies. There is a picture with most every recipe and my hats off to the photographer and the cook (Deborah did both 🙂 she did a great job with this book!
The next smoothies that are on my list to try are:
Coconana
Sweet Potato, Mango and Peach
Avocado Vanilla
Cherry Chocolate
Peachy Green
Thin Mint
Cookies and Cream
You'll want to order yours today from Amazon!
Enter to win your copy of Best 100 Smoothie Recipes for Kids:
a Rafflecopter giveaway