Did you know that kids of families who eat dinner together have lower use of tobacco, marijuana and alcohol? They also get better grades, have higher self esteem and have lower obesity rates and eating disorders! All these benefits from simply sitting down together for dinner.
Manwich
is currently running "
A Case of the Mandays" campaign with the idea of turning your Mondays into
Mandays
with easy weeknight meals the whole family will love. Because let's face it we all can use meals that are easy, but still get us together for dinner. We can also use a product that is free or artificial flavors and preservatives and contains a full serving of veggies!
Makes 8 servings
Ideal slow cooker size: 3-4 quart
2 lbs beef chuck roast (or you can use cross rib roast), trimmed of excess fat
1/2 tsp black pepper
2 tsp kosher salt
1/2 tsp onion powder
1/2 tsp garlic powder
1/2 tsp paprika
1 (16 oz) can Manwich Bold Sloppy Joe Sauce
1/2 cup cream cheese or
Neufchâtel
8 tortillas
(I used whole wheat)
1. Lay out a long piece of foil and place roast in the middle. Season on all sides with the pepper, salt, onion powder, garlic powder and paprika. Rub the seasonings in. Wrap the roast up tightly in the foil. Use another large piece of foil to wrap around the roast securely. Place in fridge and let sit overnight (if you have the time). If not, just place the foiled meat in the bottom of your slow cooker (the smaller slow cooker the better...as long as it fits).
2. Cover and cook on LOW for 6-10 hours (totally depends on how your slow cooker cooks. I cooked mine for about 8 hours).
3. Carefully remove the foil and place meat on a cutting board. Shred into small pieces. (You can use your Bosch or Kitchen-aid. Just place hot meat inside and turn to medium speed for about 30 seconds. It shreds it perfectly every time!) Place meat back in the slow cooker.
4. Add in 1 can of Manwich Bold Sloppy Joe Sauce and stir until meat is coated.
5.
Coat a large skillet with cooking spray and heat over medium heat. Spread 1 Tbsp of cream cheese all over one side of each tortilla. Top one half of each tortilla with 1/8 of the beef mixture. Gently fold tortilla in half. Transfer to skillet and cook 2 minutes on one side, or until golden brown. Flip, and cook the other side until golden brown. Repeat with remaining tortillas. Cut each quesadilla into quarters.
6. Serve and enjoy!
I was having a conversation the other day with someone about sloppy joes. He mentioned that he put cream cheese on his growing up. What?! Cream cheese? That sounds AWESOME! I had to incorporate it into this recipe. And it was awesome. If you'd rather use another kind of cheese like cheddar or mozzarella, that would be ultra-tasty as well! My kids ate these up in a flash! Any type of quesadilla is a winner with kids!
Now it's time for a fun giveaway! Hooray! The winner will receive a Manwich Manday Survival Kit which includes:
1 Calphalon skillet ($80 value!) (this skillet it awesome, I'm totally loving it. I used it for the quesadillas!)
4 Manwich bibs (one for each member of the family)
1 wooden spoon
1 mini canister of handwipes
$50 grocery gift card

Manwich product
Enter here:
*This post is sponsored by Manwich, but the recipe, ideas and opinions are my own. In addition, I was provided the product and giveaway.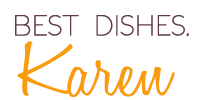 P.S. Make sure to join in all the foodie fun on
Twitter
,
Facebook
and
Pinterest!