(This is an updated recipe/photo from March 2013)



If you're thinking to yourself that Sloppy Joes aren't your thing just keep reading. Don't click out! Because in fact, they aren't my thing either. I typically don't like sloppy joes. I think it has to do with the name, maybe? I don't know. I would typically never choose to make them or eat them. I guess they are a neutral food to me. I don't hate them, I don't love them. Neutral. Some other foods that might fall into that category are snickerdoodles, shredded wheat, applesauce, jello, etc. Anyhoo…back to the sloppy joes. Well these one's are different. One, they are not served on a bun. Two, they are made with roast instead of hamburger meat. Three, they are served on a tortilla as a quesadilla. Four, they are served with cream cheese instead of regular cheddar cheese.
I was having a conversation the other day with someone about sloppy joes. He mentioned that he put cream cheese on his growing up. What?! Cream cheese? That sounded really awesome to me! I had to incorporate it into this recipe. And it was awesome. I love them, my kids love them and my husband loves them. Don't knock it until you try it. You'll like it too, I promise!
Slow Cooker Sloppy Joe Beef Quesadillas
with Cream Cheese
Ideal slow
cooker size: 3-4 quart
Cooking
time: 8-10 hours
2 lbs beef chuck roast (or you can use cross rib
roast), trimmed of excess fat
1/2 tsp black pepper
2 tsp kosher salt
1/2 tsp onion powder
1/2 tsp garlic powder
1/2 tsp paprika
1 (16 oz) can sloppy joe sauce
(I
use Manwich
Bold Sloppy Joe Sauce)
1/2 cup
cream cheese or
Neufchâtel
8 tortillas
(I used whole wheat)

1. Lay out a long piece of foil and place
roast in the middle. Season on all sides with the pepper, salt, onion
powder, garlic powder and paprika. Rub the seasonings in. Wrap the
roast up tightly in the foil. Use another large piece of foil to wrap around
the roast securely. Place in fridge and let sit overnight (if you have
the time). If not, just place the foiled meat in the bottom of your slow
cooker (the smaller slow cooker the better…as long as it fits).
2. Cover and cook on LOW for 8-10 hours
(totally depends on how your slow cooker cooks. I cooked mine for about 8
hours).
3. Carefully remove the foil and place
meat on a cutting board. Shred into small pieces. (You can use
your Bosch or Kitchen-aid. Just place hot meat inside and turn to medium
speed for about 30 seconds. It shreds it perfectly every time!) Place
meat back in the slow cooker.
4. Add in 1 can of sloppy joe
sauce and stir until meat is coated.
5. Coat a large skillet with cooking spray
and heat over medium heat. Spread 1 Tbsp of cream cheese all over one side of
each tortilla. Top one half of each tortilla with 1/8 of the beef
mixture. Gently fold tortilla in half. Transfer to skillet and cook 2
minutes on one side, or until golden brown. Flip, and cook the other side until
golden brown. Repeat with remaining tortillas. Cut each quesadilla into
quarters.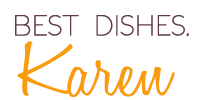 P.S. Have you ordered your copy of From Freezer to Crock to Table yet? It's only $1.99!