Texas Kolaches—savory beef/pork and cheddar sausage is surrounded by fluffy bread dough and baked until browned. Add in grated cheddar and pickled jalapenos to take it to a whole new level. Use the yogurt function on your Instant Pot to speed up the proofing process.
Texas Kolaches
When Greg suggested I make kolaches for dinner I was confused. I had never heard the word kolache in my life. He explained that when he lived in Texas he would go to the doughnut shops and they would have sausages (the size of hot dogs) rolled up in a pastry dough. Kind of like pigs in a blanket. I knew that I would love them! And I did. So good. So so good.
After a little internet research I found out that the word kolache is Czech. It is pronounced koh-la-chee. Czech immigrants to Texas and other areas of the midwest made delicious, sweet fruit filled pastries. Real kolaches do not have savory ingredients like sausage and cheese, rather this is something that has come about in recent years. You'd never find a meat-filled kolache in the Czech Republic.
However, you can find the savory Tex-Czech version of kolaches at doughnut shops in Texas. Greg told me he would love to stop at the doughnut shop on the way to school and pick up a sausage kolache. He said they were "sooo good." And my homemade version was also sooo good. My favorite version was adding a bit of cheese and pickled mild jalapenos. It just kicked it up to a whole new level. We made these for dinner but they could also be a hearty breakfast.
Where do you find the jalapenos? Look in the aisle with pickles. These are less intense jalapenos that taste super good with the cheesy sausage. They are called "tamed" jalapenos.
What kind of sausages did you use? I found these Johnsonville smoked sausages that are the size of hot dogs. You can use any sausages that are hot dog size. Heck, you could even use hot dogs if you want!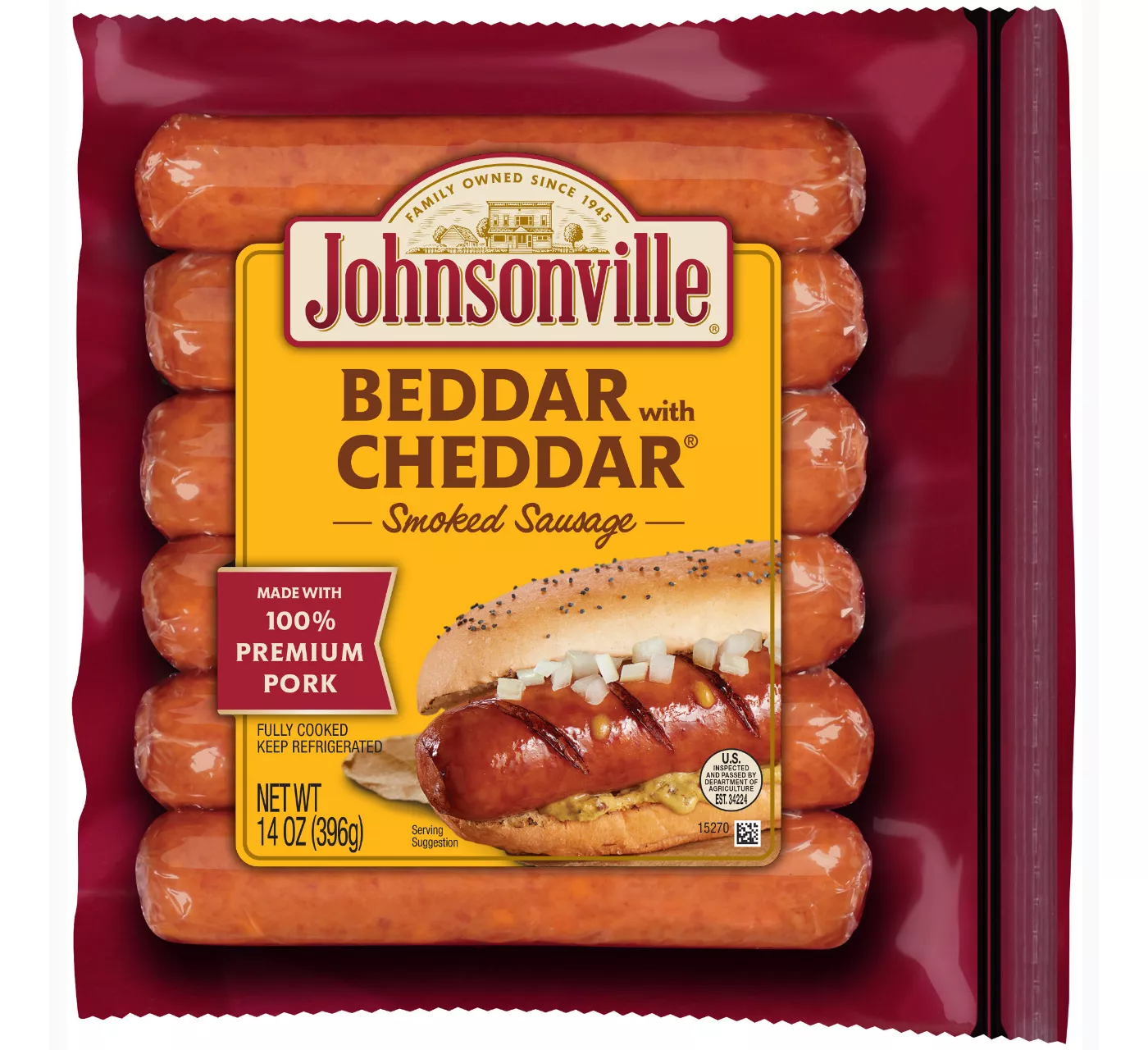 Can I make this recipe if I don't have a stand mixer? Yes. Place dough ingredients in a mixing bowl and use a spoon to stir. Then knead with your hands. It's a little more labor intensive but it will work just fine.
How much yeast is in a packet of yeast? 2 ¼ teaspoons, which is how much you'll need for this recipe. I buy a big container of yeast from Costco because I bake a lot so I measure mine out.
Where did you get your mixer? I get this question a LOT! It's so funny to me because I inherited my mixer from my sister's mother-in-law and it is straight from the 80s or early 90s. It is old but it is a treasure. It is a Bosch mixer* and is sturdy and works great for kneading dough.
How To Use Instant Pot To Proof Dough
So what does the Instant Pot have to do with making Texas kolches? Well it's not necessary to have an Instant Pot to make this recipe but it's nice because you can speed up the proofing process of the dough by using the yogurt button.
Related YouTube video! Please subscribe to my Instant Pot channel!
All you do is oil the pot so that the dough doesn't stick. Place the dough in the bottom of your pot. Then select the yogurt button. Use the adjust button to cycle through until the light is on the "less." My pot says 24 hours on the display. Then cover the pot with a glass lid or a plate. Let the dough double in size My dough only took 30 minutes to raise as opposed to the normal hour it would have taken sitting on the counter.
Can I make this recipe if I don't have the yogurt button? Yes. Instead of raising the dough in your Instant Pot place the dough in an oiled bowl and cover with a towel. Place on your counter for an hour to raise.
Try these other bread Instant Pot recipes…
What equipment is needed to make kolaches?
I used the following items, although they are not all necessary:
Print
Texas Kolaches
---
Author:

Total Time:

1 hour 15 minutes

Yield:

12

servings

1

x
Description
Savory beef/pork and cheddar sausage is surrounded by fluffy bread dough and baked until browned. Add in grated cheddar and pickled jalapenos to take it to a whole new level. Use the yogurt function on your Instant Pot to speed up the proofing process.
---
2/3 cup

milk

1/4 cup

sugar

2 1/4 tsp

active dry yeast

3

large eggs

6 Tbsp

butter, melted and cooled

1 tsp

salt

3 1/4

to

4

cups flour

1 Tbsp

oil

12

smoked sausages (I used the Johnsonville brand, they are the size of hot dogs)
Optional: tamed jarred jalapenos and grated cheddar
---
Instructions
Heat the milk in the microwave or on the stove until it reaches 110-115° F. Pour the milk into your stand mixer bowl and stir in the sugar and yeast. Let sit for 5 minutes. 
Beat 2 of the eggs (save the last one for later). Add eggs, butter and salt into bowl. Mix to combine.
Add in 2 cups of flour and mix until combined. Add in a quarter cup of flour at a time until the dough no longer sticks to the sides of the bowl (I only needed 3 ½ cups). Knead on low speed for 5 minutes. 
Swirl oil in the bottom of Instant Pot. Add dough to the Instant Pot. Set Instant Pot to yogurt function LESS (use adjust button to get it to less, it should say 24 hours) and let it raise for 25-30 minutes. Dough will double in size. 
Punch the dough down. Remove dough from Instant Pot and divide into 12 equal balls of dough.
Brown the sausages in a large skillet on your stove top or in your Instant Pot using the saute setting. These should be fully cooked sausages so you can just brown for a couple minutes to add a bit of color.
Use a rolling pin to roll each piece of dough into a rectangular shape about 5 inches by 2 1/2 inches long. Place the sausage on top and wrap the sausage in the dough (see visual below). You can add jalapenos and cheddar if you desire too. Pinch the seam together and place it seam side down on a baking sheet. Repeat for the rest of the sausages. 
Let the kolaches rise for 20 minutes.
Beat the egg and use a pastry brush to brush it over the tops of the dough.
Bake at 400℉ for 15 minutes or until golden brown. Serve and enjoy!
*Karen Petersen is a participant in the Amazon Services LLC Associates Program, an affiliate advertising program designed to provide a means for sites to earn advertising fees by advertising and linking to amazon.com.