This post is made possible by American Heritage Historic Chocolate (a division of the Mars company). Thanks for supporting my blog and it's sponsors.
Now that it's holiday season we can start thinking about all the yummy candies and treats that we can make. Truffles are one of my very favorite chocolate treats in the world. Basically a truffle is chocolate and cream rolled in something yummy. If you're a die-hard chocolate fan, you can't get much better than that.
What makes a good truffle is, of course, good chocolate! Have you heard of American Heritage Historic Chocolate before? They are a division of the Mars company (m&m's®, Snickers®, Dove®, Mars®, Milky Way®, Twix®, etc.). They make chocolate that is based on a recipe from the 1750s. It's the chocolate our ancestors would have eaten! It's made with all-natural ingredients and no preservatives. It's a dark chocolate (63% cacao) that is mildly spicy and slightly sweet. The chocolate is blended with spices available during colonial times such as cinnamon, nutmeg, chili pepper, orange, anise and vanilla. If you're a fan of dark chocolate and spiced chocolate you will definitely like this!

Fun Announcement!
Today there is a fun announcement about American Heritage Chocolate! Mars Chocolate North America is pleased to announce that American Heritage Chocolate—the company's authentic historic chocolate recipe—is now available for the first time at the company's iconic M&M'S World® store in New York City. Chocolate lovers worldwide will get to learn more about chocolate's rich history and heritage as part of their M&M'S World® experience with American Heritage Chocolate's permanent display on the third floor. The American Heritage Chocolate can also be found at other merchants. Check here to find out where you can buy it near you!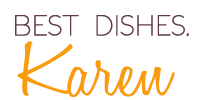 P.S. Get all my posts by email! Never miss another one 🙂