It's a simple concept. Move the paperclips from the left to the right as you finish each chore. There are pictures so the kids that don't know how to read can still know what they are supposed to be doing. This has been working for my family so far to give us some semblance of order in the summer!
CLICK HERE to see how to make it!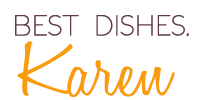 P.S. Make sure to join in all the foodie fun on Twitter, Facebook and Pinterest!