How about this spaghetti squash with warm tomato salsa for your meatless Monday??
Yummy and so healthy too.
Although the recipe doesn't state this, you can make your spaghetti squash in your slow cooker if you want! I've done it plenty of times. Here's how I do it:
1. Using a fork, poke holes in the squash
2. Put the squash in a large oval slow cooker and then pour about 2 cups of water in the slow cooker.
3. Cover and cook on LOW for about 4-6 hours.
4. Cut the squash in half and scoop out the seeds. Use a fork to scoop out the spaghetti like strands of squash.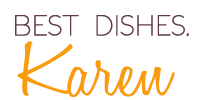 P.S. Make sure to join in all the foodie fun on Twitter, Facebook and Pinterest!