This recipe for slow cooker wheat chili is probably not what you're used to in a regular old chili recipe! Instead of using normal kidney beans this chili uses uncooked wheat. The wheat doesn't need to be soaked or cracked or cooked beforehand. It's simply dumped into the crockpot with all the other ingredients and then cooked for many hours. This is a great recipe if you work long hours. This took about 11-12 hours to cook on low (you can always cook on high for about 7-8 hours, if you prefer). The wheat plumps up and softens after its cooked and kind of resembles the texture of corn (but a bit more chewy). This is also a good recipe for a family on a budget. It's very inexpensive and serves a crowd!
Recipe for Slow Cooker Wheat Chili (a good "gone all day" recipe)
Makes 8 servings
Ideal slow cooker size: 6 quart
Cooking time: 11-12 hours
5 cups water
2 1/2 cups uncooked wheat berries (you may use hard white wheat, soft white wheat, hard red wheat…often found at health food stores or in the bulk section of the grocery store)
2 tsp paprika
1 Tbsp chili powder
2 tsp oregano
1 tsp sugar
1 tsp pepper
2 tsp salt
2 tsp onion powder
2 tsp garlic powder
1 (14 oz) can stewed tomatoes
4 (8 oz) cans tomato sauce
1 lb ground beef
1 1/2 cups diced onion
Shredded cheese and chopped cilantro, for garnish


1. Start browning the ground beef in a skillet and add in the onions. Stir often.
2. While meat is browning add water, wheat, paprika, chili powder, oregano, sugar, pepper, salt, onion powder, garlic powder, stewed tomatoes and tomato sauce to slow cooker.
3. Drain the meat of excess grease and add the onions and beef to the slow cooker.
4. Cover and cook on LOW for 11-12 hours or on HIGH for about 7-8 hours (or until wheat is soft and plump).
5. Season to taste with additional salt and pepper and seasonings.
6. Ladle into serving bowls and top with cheese and cilantro, if desired.
*This is one of those recipes that you can add or subtract ingredients. I think next time I'll add in some green pepper and maybe swap out a can of tomato sauce and add a can of diced tomatoes.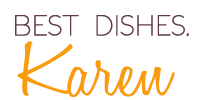 P.S. Make sure to follow my 365 Days of Slow Cooking pinterest board!