We all devoured this chicken and sauce. We served ours over mashed potatoes. It was so delicious! I know your family will love it too. Make sure to subscribe to my youtube channel (I think I'm up to about 18 subscribers now!)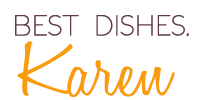 P.S. Make your life easier by preparing slow cooker freezer meals!
Check out my e-book that will help you get 20 meals together in 2 1/2 hours!