A delicious, flavorful mashed potato recipe that can be made as skinny or as fat as you prefer!
Makes 6 servings
Ideal slow cooker: size 4-5 quart
2 lbs Russet potatoes (I had very large potatoes so I only used 4 and that was over 2 lbs…smaller potatoes, you would need more)
4 cups water
1 tsp salt
1 bay leaf
3 garlic cloves, peeled
1 cup Greek yogurt (I used fat free, but use whatever you like best)
2 Tbsp butter
2/3 cup skim milk (or use heavy cream if you want it really creamy and rich)
1/3 cup Parmesan cheese
2 tsp dried rosemary (If using fresh you would probably triple the amount)
Salt and pepper
1. Wash potatoes and cut into quarters. Place in your slow cooker.
2. Pour water over potatoes and add in salt, bay leaf and garlic.
3. Cover and cook on LOW for about 4-6 hours, or until fork tender.
4. Drain water and discard the bay leaf.
5. Add in the yogurt, butter and milk and use a potato masher to mash (or use a hand mixer).
6. Stir in the Parmesan cheese, rosemary, salt and pepper to taste.
7. Serve and enjoy!
Recipe adapted from: The Realistic Nutritionist
Review:
Sometimes it's just best to prepare as much of dinner beforehand as you possibly can. That's why I love making mashed potatoes in my slow cooker. This recipe rocked. It was creamy and delicious. Plus the addition of the rosemary and Parmesan were awesomely flavorful. 4 stars.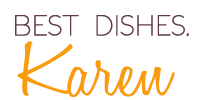 P.S. Make sure to join in all the foodie fun on Twitter, Facebook and Pinterest!