This recipe for slow cooker creamy chicken and peppers with orzo was one that I kind of just made up as I went along, choosing from whatever I had in the fridge and pantry. It turned out really flavorful and yummy and the crock was licked clean (my husband went searching in the fridge for more food). I liked the orzo but you could substitute rice or quinoa or barley or noodles or mashed potatoes or…you get the idea! You could also add in red pepper instead of the green peppers.
Recipe for Slow Cooker Creamy Chicken and Peppers with Orzo
Makes 4 servings
Ideal slow cooker size: 3 quart
Cooking time: 4-6 hours
1/2 cup diced onion
1 green pepper, diced
1 tsp cumin
1 tsp chili powder
1 Tbsp canola or vegetable oil
1 Tbsp tomato paste
4 boneless, skinless chicken thighs (they can be frozen or thawed)
1 (13.75 oz) can cream of chicken soup
1 Tbsp minute tapioca
1 (4 oz) can diced green chile peppers
Salt and pepper
Hot cooked orzo pasta
1. Place chicken in bottom of slow cooker.
2. Combine onion, peppers, cumin, chili powder, oil and tomato paste in microwave safe bowl. Microwave for 4-5 mintues, stirring every minute until onions are soft. Add in the soup, tapioca and green chile peppers and stir until combined. Pour mixture over the chicken.
3. Cover and cook on LOW for 4-6 hours (may need more time if the chicken is frozen). When chicken is tender, remove and place on a cutting board. Cut into bite size pieces or shred and then add back into the slow cooker.
4. Salt and pepper to taste. Serve chicken and sauce over orzo.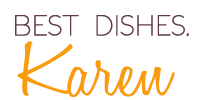 P.S. Do you follow me on Pinterest? Here are some of my latest pins!


Cuban Shredded Beef

Peanut Butter Cup Rice Krispie Treats

Crock Pot Creamy Tomato Soup

Classic Veggie Salsa