Whenever I see the little grocery ads in my mailbox I instantly search to see what kind of meats I can stock up on. Whenever I see the "chuck roast" or "cross rib roast" on sale for $2.99/lb I stock up. It is absolutely the best cut of beef in the slow cooker and if cooked low and slow all day long will turn out well. This recipe has a secret ingredient, Sprite…but don't worry it's not a sweet sauce. The carbonation from the soda just tenderizes the beef and makes it fork tender. You could probably use another type of soda like Coke or Dr. Pepper, if that's how you roll at your house. The Worcestershire and and tomato paste bump up the flavor and the flour and tapioca ensure a nice thick sauce without having to reduce on the stove. Enjoy! 4 stars.
Makes 6 servings
Ideal slow cooker size: 4 quart


1 1/2 lb chuck roast, trimmed of any excess fat and cubed
2 Tbsp flour
2 tsp Shirley J Beef Bouillon or 4 tsp regular bouillon
2 Tbsp dried minced onion
1/2 tsp black pepper
8 oz sliced mushrooms
1 tsp garlic powder
1/2 cup evaporated milk
1 Tbsp quick cooking tapioca
1 Tbsp Worcestershire sauce
1 Tbsp tomato paste
1/2 cup lemon lime soda (like Sprite, not diet)
Parsley, for garnish
1. Place cubed roast in bottom of slow cooker. Sprinkle the flour over the meat and stir to coat.
2. Add in the bouillon, onion, pepper, mushrooms, garlic powder, evaporated milk, tapioca, Worcestershire sauce, tomato paste and soda. Stir to coat.
3. Cover and cook on LOW for about 6-8 hours, or until beef is extremely tender (if it's not tender, it's not done).
4. Remove lid and stir a bit. Serve beef, sauce and mushrooms over noodles or potatoes or rice (or whatever you feel like). Top with parsley for garnish.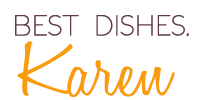 P.S. Do you have chuck roast in your fridge that you want to use up? Check out these other recipes that use chuck roast…all delicious and all take a long time to cook so they are perfect for the working mom!