Do you have a million brown bananas? Don't want to turn on your oven to make banana bread? No worries! Make banana bread in your slow cooker! Yes, it can be done. I have made banana bread many times in the slow cooker but this is the first time that I've made banana bread marbled with Nutella. YUM! Loved it. Pretty much love anything with Nutella. It's a staple around my house 🙂
Recipe for Slow Cooker Banana Nutella Bread
Ideal slow cooker size: 6-8 quart
½ cup butter, at room temperature
3/4 cup white sugar
2 eggs
3 medium bananas, mashed
1 tsp baking soda
2 cups all purpose flour
1/8 tsp salt
1/3 cup Nutella
1. Place a small rack in
the bottom of slow cooker (if you don't have a rack you can ball up a couple of
small pieces of foil and place in the bottom). Turn the slow cooker on
HIGH.
2. Cream together the
butter and sugar. Add eggs, beat until fluffy.
3. Stir in the mashed
bananas.
4. Slowly add in the flour, soda and salt. Mix until well-blended.
5. Pour into a greased loaf
pan that fits inside your slow cooker (if you don't have a loaf pan you may pour the batter directly into the bottom of a greased slow cooker).
6. Drop dollops of Nutella on top of the
batter and use the tip of a knife to lightly score the top surface to marble
the nutella into the banana bread batter.
Place loaf pan on top of rack.
7. Place a dish cloth or 2 thick paper towels
over the top of the slow cooker. Place lid snugly on top of towel.
8. Cook for 2-4 hours on
HIGH (depending on how hot your slow cooker cooks). Check for doneness and remove loaf pan. Let cool and then
serve.
*If you prefer, you can bake this in the oven at 350 degrees F for about an hour.
*You may also substitute peanut butter for Nutella, if you prefer.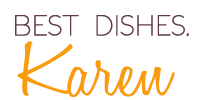 P.S. Do you like Nutella? Try these 2 other yummy recipes!

Slow Cooker Coconut Nutella Pudding Cake

Nutella Fruit Pizza with Cookie Dough Crust