(This post is part of the Reynolds Real Moms contest that I am a part of.
The challenge: make something that is family friendly using
the Reynolds baking cups. Use only
ingredients that you have in your kitchen.
As most moms know, there are many days when we have to make
dinner with what we have on hand. Most
of the time I would rather poke pins in my eyes rather than take my 4-year-old
son with me grocery shopping. As cute as he is (see pictures below), he is
pretty much the worst when it comes to going to the grocery store. "MOM!
I want that! MOM can we buy
that? MOM, I want to get out of the
cart! MOM, I'm sooooo bored!" Then for some reason, whenever I have him
with me I always choose the line with the slowest cashier. Soooooo, I am pretty much an expert at
making dinner with limited resources…it's the easier option for me.
This mini-meatloaf recipe will not only get a thumbs up from
your kids, it will leave you with plenty of time to get everything else
done. It is super quick and easy to put
together and the Reynolds Baking Cups make cleanup a cinch!
All you need
to make the mini meatloaves is:
1 lb lean
ground meat (I used ground turkey but ground chicken or ground beef would work
as well),
1 egg,
1 box of stuffing
mix,
1 cup water,
and
Reynolds
baking cups
Combine the meat, egg, stuffing mix and water in a
bowl. Stir until combined.
Have your kiddos help you put the Reynolds Baking Cups in
your muffin tin.
They will feel so empowered that you let them "help" you
with dinner!
Using an ice cream scoop, scoop the meat mixture into the
Reynolds Baking Cups.
This is what they look like before going into the oven. Cook at 350 degrees F for about 30 minutes.
Remove from the oven and let the meatloaves cool for about 5
minutes.
Then serve! I used
these cute Zoo Pals plates to make the dish more appetizing to my son. I used the little ears for the dipping sauces
(barbecue sauce and ketchup).
AND no pans to scrub.
What a relief.
These mini meatloaves would go well with mashed potatoes and
some salad or broccoli. My daughter
literally could NOT get enough of these.
She loves stuffing and stuffed herself with these mini meatloaves and
then asked for more
J
There is something so satisfying about a meal that everyone
will eat happily. As most moms realize
that is a triumph in and of itself!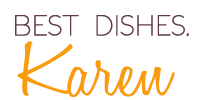 P.S. Make sure to join in all the foodie fun on Twitter, Facebook and Pinterest!