Okay, I know what you're thinking. Gluten Free? That means gross, right?!? That's what I used to think too. That was until I tried the new Pillsbury Gluten Free Cookie Dough and made these fabulous Fudgy Caramel Cookie Bars out of it! You guys, these bars were so good. My husband, 2 kids and myself all LOVED them. If you're hosting a party this Christmas and you have a friend/family member coming that is gluten sensitive, you must make these. I have a few friends that have celiac and I always feel bad when I don't have a good dessert for them. This won't be a problem anymore. These bars are chewy, soft, fudgy and addicting. Seriously. Yum. Serve them hot or cold with a glass of milk!
I must admit I was pretty skeptical on how the cookie dough would taste. I don't usually like cookie dough that isn't homemade. But these bars turned out so well and were totally homemade tasting! Impress your gluten free guests with your "homemade" gluten free dessert.
Recipe for Gluten Free Fudgy-Caramel Cookie Bars
Makes 12 servings
1 (14.3 oz) tub Pillsbury Gluten Free Cookie Dough
1 cup semi sweet chocolate chips
2 Tbsp milk
1/2 cup powdered sugar
2 Tbsp butter
1 tsp vanilla
1/3 cup caramel bits or 12 unwrapped caramels (each one cut in half)
1. Preheat oven to 350° F. In a glass bowl, combine the chocolate chips, milk, powdered sugar and butter. Microwave on high for about one minute. Stir and then microwave for another 30 seconds, until chocolate and butter are melted and creamy. Stir in the vanilla and set aside.
2. Line a 8 x 8 glass baking dish with parchment or spray with with non-stick cooking spray. Spread 2/3 of the cookie dough in the bottom of the dish. Use your clean hands to pat the dough evenly in the bottom of the dish.
3. Top cookie dough with chocolate mixture. Spread over the top evenly.
4. Sprinkle caramels evenly on top of the chocolate.
5. Drop remaining cookie dough in little chunks all over the chocolate. It won't cover it completely but it should be well distributed.
6. Bake for about 20-25 minutes. The top should be golden brown. Let cool, cut into squares and serve!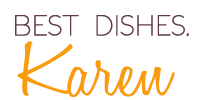 P.S. Find more delicious recipes using the Gluten Free Pillsbury Cookie Dough here!