Another cranberry recipe! I can't get enough of the tart little berries that are found in abundance this time of year. I know you can buy cranberries in the frozen section year round but I like them best fresh. This time I decided to pair the cranberries with apples. And let me just say, it was an excellent decision! The tartness of the cranberries pairs so well with the sweetness of the apples. And what says fall better than apples and cranberries? And the best part of these muffins is the CRUNCHY crumb topping. Now, you're wondering "how did I get it to be so crunchy?" Grape Nuts cereal! Oh my, I was so proud of myself to think of that. I was hoping that the muffins would be as good as I was thinking they would be…and I was RIGHT! The soft, crumbly, tart muffins paired so so so well with the crunchy, sweet, crumbly topping. I am excited to use Grape Nuts in my future baking. I'm thinking I want to try them next in a slow cooker apple crisp recipe. If anything can stay crisp for a long time it's Grape Nuts. I'll let you know if it works out (maybe I'll even throw some cranberries in the apple crisp! Oh yeah, baby)!
Walgreens is having and exclusive, in-store discount on Post cereals this week…
each box of cereal is only $1.99!
Recipe for Cranberry Apple Muffins with Crunchy Crumb Topping
Makes about 15 muffins
Crumb Topping:
1/4 cup brown sugar
2 Tbsp flour
1/4 cup Original Grape Nuts cereal
1/2 tsp cinnamon
1 Tbsp butter
Muffins:
1 3/4 cups whole wheat flour
1 tsp baking powder
1/2 tsp baking soda
1/4 tsp salt
1 tsp cinnamon
1/4 cup sugar
1 cup apple pie filling
1/4 cup melted butter
2 eggs
1/2 cup Greek yogurt (I used fat free)
1 tsp vanilla
1 cup fresh cranberries, diced
1. Preheat oven to 350 degrees F. Prepare a muffin tin by lining it with paper/foil liners.
2. In a small bowl combine the crumb topping ingredients (brown sugar, flour, cereal and cinnamon). Then cut in the 1 Tbsp of butter with a pastry blender. Set aside
3. In a mixing bowl whisk together the flour, baking powder, baking soda, salt, cinnamon and sugar. Set aside.
4. In a separate mixing bowl, whisk together the butter, eggs, yogurt and vanilla until smooth. Fold in the apple pie filling and cranberries. Pour the wet mixture into the flour mixture and stir, just until combined. Do not over mix.
5. Scoop 1/4 cup of batter (it will be thick) into each paper liner. Then sprinkle about 1 Tbsp of crumb topping on top of each muffin.
6. Bake for about 20 minutes or until a toothpick inserted in the middle of the muffin comes out clean. Let cool for 10 minutes and then enjoy! Store leftovers in a airtight container for up to 3 days. Store in the freezer for up to a month.
So don't forget to pick up your favorite Post cereals this week for only $1.99 a box! Stock up for all your fall and baking needs.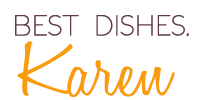 P.S. Are you following me on Instagram yet??? Do it, do it, do it!!