I participated in an Influencer Activation on behalf of Mom Central Consulting for American Heritage Chocolate. I received product samples to facilitate my review and a promotional item as a thank you for participating.
Let me just start by saying how much I love chocolate. I love it so much. I don't remember the last day that I didn't eat chocolate. Even if it's just a few chocolate chips…I have to have it! Mostly I love anything semi sweet or dark, but I'll eat milk chocolate if I'm in a pinch. Having said all this, I jumped at the chance to try out and create a recipe with All American Heritage Chocolate. I figured I would like it considering that the semi-sweet chocolate is 63% cacao (for me, the darker the better).


The American Heritage Chocolate is made with ingredients that were only available in the 1750's…so it's not what you're used to finding in the stores today! It has a little spiciness to it (it's pretty mild, don't worry)! The chocolate includes spices such as cinnamon, nutmeg, chili pepper, orange, anise and vanilla. It's what George Washington would have eaten. In fact in 1758, George Washington made his first chocolate order of 20 pounds to serve to guest for breakfast at Mount Vernon and continued to order chocolate until his death in 1799. Another fun fact that makes me feel a connection to our nation's leaders is that in 1865 during Lincoln's 2nd inaugural ball they had three forms of chocolate: a solid chocolate pyramid, chocolate ice cream and a chocolate drink (sounds like the chocolate buffet on a cruise ship). Mars Chocolate North America created American Heritage Chocolate. It is an authentic historic recipe used and is available for sale at over 130 living history museums and sites across the United States and Canada.
I love sheet cakes and I had four ripe bananas that need to be used so I decided to create a chocolate banana sheet cake using the American Heritage Finely Grated Chocolate Drink. I used the chocolate drink in the batter and I used it in the frosting. My friend invited my husband and I over for dinner a long with another couple…and I was in charge of dessert. I was excited to bring the chocolate banana sheet cake and see what everyone thought. I was pleased with the results! Everyone enjoyed the cake because it was super moist and it had the perfect amount of chocolate.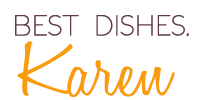 P.S. Are you following me on Facebook yet?