Have you seen this little gadget yet? It's called a Lid Pocket and it's made specifically for slow cookers.


Well, it allows a hands free solution when seasoning, stirring or serving.


Have you ever wondered where to put the lid of your slow cooker when entertaining? It's kind of annoying! Keep your counter top free and clean by attaching this little gadget to the back of your slow cooker.


My favorite part? It catches all the condensation that builds up on the lid.


Well, if I know you you're probably asking how much it is.


Well it's only $9.99! That's a pretty good price for something that will come in handy each and every time you serve out of your slow cooker 🙂


Here's a little bit more info:
Designed for use with slow cookers

Holds the slow cooker lid

Will accommodate most crock rims when the narrowest part of the rim is .75" or less

Fits 3-QT Round to 8-QT Oval Slow Cookers

BPA Free

Food and dishwasher safe

Built-in reservoir collects condensation

Stores inside the crock

Hands-Free solution when seasoning, stirring or serving

Fits the majority of slow cookers
More ideas for Lid Pocket:
Hostess Gift

Super Bowl parties

Tailgating

Picnics

Potlucks

Parties


To order your Lid Pocket or find out more information visit this website!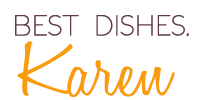 *I received a review copy of the Lid Pocket in exchange for my opinion. As always, all opinions are my own. If you or your company would like to work with me. Visit this page to find out how.