There are so many recipes out there that call for a packet of taco seasoning.  What exactly is in that taco seasoning packet?  There are words that I can't pronounce, for sure.  If you want to make your own it is a lot cheaper and you can control exactly what goes into it.
To make a batch, add the following ingredients in an airtight container and shake to combine:
10 Tbsp chili powder (1/2 cup + 2 Tbsp)

1 1/2  tsp garlic powder

1 1/2 tsp onion powder

1 1/2 tsp dried oregano

3 tsp paprika

3 tsp ground coriander

3/4 tsp ground red pepper

6 tsp cumin

6 tsp salt

6 tsp black pepper
You'll need about 1 1/2 Tbsp to 2 Tbsp per 1 lb of meat.  We use ours for ground meats mostly (beef, turkey, chicken).   But it could also work as a rub or for flavoring in soups.  The options are endless!  Take the time now to make a batch then when a recipe calls for a packet of taco seasoning you'll have it on hand.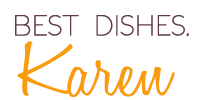 P.S.  Make sure to join in all the foodie fun on Twitter, Facebook and Pinterest!