Many people think that the only thing that can come out of the slow cooker are unhealthy, heavy, processed meals. Not so, my friends, not so! There are many ways to use your slow cooker and it includes more than roast and soup and cream of mushroom soup chicken. I've compiled a list of 20 healthy slow cooker recipes to get your started! Enjoy!
1. Better than Cafe Rio Black Beans

2. Crockpot Garlic Sweet Potato Mash

3. Asian Turkey Lettuce Wraps

4. Crockpot Hummus Chicken

5. Avocado Quinoa

6. Skinny Crockpot Alfredo Sauce

7. Crockpot Spinach Soup

8. Spaghetti Sauce and Spaghetti Squash

9. Mexican Tortilla Pie

10. Fresh Garlic Green Beans

11. Skinny Tomato Basil Parmesan Soup

12. Lentil and Barley Pilaf

13. Maple Dijon Glazed Sweet Potatoes

14. Quinoa and Black Bean Stuffed Peppers

15. Slow Cooker Wheat Chili

16. Mexican Quinoa and Black Beans

17. Garlic, Parmesan and Rosemary Mashed Potatoes

18. Mashed Cauliflower with Garlic, Olive Oil and Parmesan

19. Slow Cooker Lemon Chicken Orzo Soup

20. White Bean and Garlic Hummus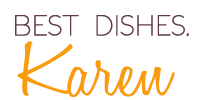 P.S. Make sure to join in all the foodie fun on Instagram!