These slow cooker Korean beef lettuce wraps are super simple to put together but they taste like you are eating at a restaurant! Loaded with lots of yummy Asian flavors and topped with colorful toppings these are perfect for dinner on a hot summer night.
My husband and I and even our kids are really into lettuce wraps lately (see these Buffalo pork lettuce wraps and these Asian turkey lettuce wraps with Sriacha). They are easy to make and have lots of texture and color. They are fairly light and taste good to me in the summer. These particular wraps have lots of delicious toppings which is great because everyone in the family can just pick and choose what they want (and what they don't want).
With these wraps I started with a chuck roast and used my
Blendtec
to make it into ground meat. Have you ever tried using your blender to make ground chicken, ground pork or ground beef? It's amazing! You just put up to 2 lbs of boneless meat in the blender and then pulse it until it gets to the desired consistency. I was able to buy the beef chuck roast for cheaper than I could buy lean ground beef. So I just ground it myself. Game changer for sure.
Recipe for Slow Cooker Korean Beef Lettuce
Wraps
Ideal slow cooker size: 3 quart
Cooking time: 4 hours
Makes 8 servings
2 lbs lean ground beef (you can also use chuck roast and use your blender to create ground beef, as explained above)
3 Tbsp soy sauce
5 tsp chili garlic sauce
2 Tbsp sugar
1 Tbsp sesame oil
2 tsp minced garlic
2 Tbsp fresh lime juice
(+ more for serving)
1/2 tsp salt
8 large lettuce leaves
(I used romaine but you can use iceberg lettuce)
Toppings:
Chili garlic sauce (go easy, it's hot!)
Diced cucmbers
Shredded carrots
Minced red onion
Sliced green onion
Toasted sesame seeds
1. Place lean ground beef in the
bottom of the slow cooker.
2. In a bowl, whisk together the soy
sauce, garlic sauce, sugar, sesame oil, garlic, lime juice and salt.
3. Pour mixture into the slow
cooker. Stir the sauce into the ground beef and break up the ground beef
with a spoon.
4. Cover and cook on LOW for about 4
hours, or until beef is cooked through. Break up the meat with a spoon.
Drain off any excess liquid. Add salt and pepper to taste and extra
lime juice to taste.
5. Scoop 1/8 of the meat into the
middle of a large lettuce leaf. Top with desired toppings (listed above).
Eat like a taco and enjoy!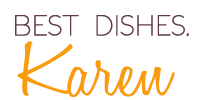 P.S. Make sure to join in all the foodie fun on Pinterest!
Visit Karen Petersen's profile on Pinterest.