This chicken is tender, bursting with flavor (thanks to a bacon-lined crockpot) and only uses a handful of ingredients. My kids could not get enough of this chicken. My daughter told me, "this is the best chicken in the world." I think you will agree!
Now that I've been blogging slow cooker recipes for 5 1/2 years, I've pretty much tried them all. At least it feels that way. One recipe that I hadn't made was kalua pork. I've been wanting to make this yummy recipe that is destined for the crockpot for a while. When I went to find pork at the grocery store it was too expensive and I knew that I had my trusty bag of Costco frozen boneless, skinless chicken thighs at home. So I thought, "why not make kalua chicken instead of pork?" So that is what I did. And it was awesome. And my family thought so too. I think this is my new favorite chicken recipe.
First off the recipe only has 4 total ingredients. I love recipes like that. I really do. Second, I didn't even thaw the chicken. I just threw it in frozen. Third, I didn't have to fry the bacon beforehand. I just lined the bottom of the crockpot with uncooked bacon and the chicken was so bacon-licious! I just threw away the bacon at the end and shredded up the chicken. We served our chicken on rolls but you could eat this however you like. If you like your chicken more saucy, you can easily add some BBQ sauce at the end or whatever you prefer.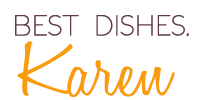 P.S. Make sure to join in all the foodie fun on Facebook!