Ever since I moved into my house just over a year ago, I have just felt like my kitchen was too monochromatic. The floor color, blind color and cabinet color were all so similar and it was starting to suck the life out of me. I wanted to update/change something. I decided the best/cheapest route for me would be to have my cabinets painted. White is the new cool kid on the block and I thought that by painting the cabinets white it would bring some lightness and brightness into my kitchen. Another thing about my kitchen is that it is on the east side of the house. This means that the morning hours are light and bright in my kitchen but after about noon it's dark. The color of the cabinets did not help this. I knew right away that I would be definitely hiring someone to paint my cabinets. Let's just say I'm not the most patient or perfectionist DIYer. Which means that projects come out horrible because I don't want to wait for paint to dry etc. I also have a motto in life which is "eh, it's good enough." This is good for being easy going, bad for projects that need preciseness. Soooo, I decided to hire the
Utah Paint Pro–Chameleon Painting
. I knew when I looked at some of the befores and afters on their
webpage
that they would do a great job!
Here is the BEFORE photo of what my kitchen looked like. Just a little too monochromatic for my liking. The cheapest solution would be to paint the cabinets a lighter color. If you'd like a bid on your kitchen text Mike at 801-915-5217 and tell him Karen from 365 Days of Slow Cooking sent you. Mike can usually give you a bid just by you telling him how many cupboard doors and drawer fronts you have!
So I decided I would call Chameleon Painting to give me a bid. I was a little nervous because I hoped that it wouldn't be too expensive. Mike, the owner, came to my home and met with me. He explained the process and then gave me a fair bid (it's probably much cheaper than you think. If you'd like a bid on your kitchen text Mike at 801-915-5217 and tell him Karen from 365 Days of Slow Cooking sent you. Mike can usually give you a bid just by you telling him how many cupboard doors and drawer fronts you have). I was surprised to learn that he would be spraying the base of my cabinets right inside my home! I couldn't imagine how they could do this without getting paint on EVERYTHING. But I figured he's the pro and I'll leave it up to him. He also told me that he would take the door and drawer fronts back to his shop for spraying. We made an appointment for a few weeks later for him and his team to get started.
So a few weeks later, Mike, and 2 of his crew got started. They started by removing all the door and drawer fronts. They prepped the wood with a light sanding and filled in some of those knots. I didn't really think that my knotty cabinets could be completely smooth. But I figured I'd put my trust in the experts and see what happened.
Next they covered and taped EVERYTHING that wouldn't be painted. I didn't have to take ANYthing out of my cabinets. They just put protective plastic over everything. They were very thorough. I was really surprised at how long the prep work took and how little time the actual painting took.
After the kitchen was totally covered and protected, Mike sprayed some areas with primer. No brushes were used at all in the painting of my cabinets. Which means there are NO brush strokes and everything looks even and professional.
Next, it was finally time to get to the paint! I chose Sherwin Williams Snowbound paint color. It is a soft, cool white and I am very very pleased with the results.
Here is a short video of Mike using his sprayer to paint the base of the cabinets in a quick and speedy fashion! I couldn't believe how fast the actual painting went. It was done in no time at all!
After he was done spraying, the crew took down all the tape and coverings. Then they took my drawer and door fronts back to Mike's shop to be returned in about a week's time.
When they returned there were just a few spots that needed to be fixed. So they taped up a few areas and sprayed again. And then they installed all the door and drawer fronts. When they finished I was so excited to see the results. It looks like a whole different kitchen to me!
What do you think?! (scroll to the bottom to see the before and after pictures side by side)
You can see how smooth the knotty alder cabinets turned out. I've had many friends come over and ask if I got new cabinets. They were surprised at how great they looked!
One thing that painting my cabinets did was help me to really love my counter tops. Before, the counter tops seemed to just blend in with the cabinets. Now that the cabinets are white the dark contrasting counter tops look really awesome!!
I chose to keep my island white like the rest of the kitchen, but I know that you can easily choose another color for the island, if you so choose.
I love how my black appliances look contrasted against the white paint!
I made this cute little menu board for my kitchen. I just got an unpainted 8×10 inch frame at Michaels. Painted it blue, then rubbed stain on it. Next I chose a cute piece of scrapbook paper and printed the days of the week on it. Finally, I put the scrapbook paper behind the glass/plastic and then use a dry erase marker to write my menu each week.
I decided I wanted a little pop of color in my kitchen and decided to paint my pantry door. I used a robin's egg blue color of paint. Then it turned into this greenish/aqua/turquoise color by rubbing stain over the blue paint and then rubbing the stain off with a rag. I also bought the E, A, T at JoAnn's and painted them the same way to match. This is the extent of my DIY-ness. So don't expect anything more. 🙂
Here is a before/after 2 1/2 minute video that shows you how different my kitchen looks!
So there you have it! I'd love to know what you think. I have so love my kitchen so far! Remember, if you'd like to get a bid from Mike at Chameleon Paining just go to his website here or text him at 801-915-5217.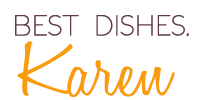 I received a discount of painting services from Chameleon Painting in exchange for my blog post. All opinions are 100% my own.