To make this recipe you'll just throw some beef into the slow cooker along with garlic, red pepper, black pepper, Chinese 5 spice, Tamari, kosher salt, ginger and brown sugar. Once the beef is tender you'll cook up some thin spaghetti noodles and shred some cabbage and add it all together. I love using cabbage in this recipe because it gives the dish a bit of crunch. I used an entire head of cabbage and even though it seems like a lot initially, it seems to shrink down quite a bit. If you really like the heat you can add a bit of Sriracha on the top of your noodles.
This recipe feeds a crowd and it's also an all-in-one dish. That makes it good for company or bringing dinner to a neighbor. I hope you'll give it a try! If you like a little spice, you'll love this recipe!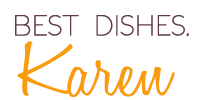 P.S. Beef it's what's for dinner! Get all my beef crockpot recipes here.