This is a post about how much I love avocados + a giveaway + an awesome recipe which has been sponsored by Hass Avocados. All opinions are my own. Thanks so much for supporting my blog and its sponsors.
Can I just tell you how much I love avocados? They are one of my favorite foods of all time! They are creamy and they are heart healthy. My kids love an avocado halve with a little salt and pepper and a spoon…super easy snack and they are pleased as punch (not sure if I've ever used that phrase before in my life…). Lately, my husband and I are totally addicted to making pick de gallo with cubed avocados. In fact, we use it on top of salads instead of salad dressing. It's ultra healthy but gives the salad so much flavor…I don't even miss the dressing. Avocados contain good fats which are an important part of a nutritious diet. I find that substituting avocado often replaces foods that would contain saturated fats. For example, using avocado in the place of mayonnaise or cheese on a sandwich…Keeps the creamy flavor without saturated fat–Hooray! By using Hass Avocados in your cooking you can "love one today" because of the benefits that avocados can provide–they have naturally good fats and are cholesterol free! Check out my avocado pinterest board–yep, it's official, I'm totally obsessed.
How To Enter The Giveaway:
I mentioned a giveaway earlier! If you want to win $50 and have a laugh today watch the video below…kids say the darndest things, right?! After you watch the video use the rafflecopter giveaway below to enter. And if you'd like to learn more about the amazing benefits of avocados and the #LoveOneToday campaign, please click over to the Hass Avocado Board website.


a Rafflecopter giveaway






I developed a recipe using Hass Avocados that I absoulely loved! It's a slow cooker casserole with quinoa, the chipotle pork from yesterday, and pico de gallo with avocados. It was a huge winner at my house and is totally heart healthy. When you think of casseroles you probably think of cream of something soups, butter and a pound of cheese (that is probably processed). Not with this casserole! It's totally good for your heart and your tastebuds. You're going to love it 🙂
Recipe for Slow Cooker Avocado Quinoa
Casserole
Makes 6-8 servings
1 (14.5 oz) can black beans, rinsed and drained
3/4 cup uncooked quinoa (rinse the quinoa or else it will be
bitter)
1 1/2 cups water
1 tsp cumin
1/2 tsp garlic powder
1/4 tsp salt
3/4 cup picante sauce or salsa
2 cups chipotle shredded pork
(alternately you can use well seasoned
chicken or beef)
1 cup grated mozzarella cheese
4 roma tomatoes
2 Tbsp diced red onion
1/3 cup chopped cilantro
3 small Hass avocados, cubed
1/2 tsp kosher salt
1. Place black beans on the bottom of the slow cooker
evenly. Top with quinoa and water.
2. Sprinkle the cumin, garlic powder and salt on top
evenly.
3. Spread the picante sauce and the pork and the
cheese on top evenly.
4. Cover and cook on LOW for 4 hours or on HIGH for 2
hours.
5. Dice the tomatoes and place in a bowl. Add
in the onion and cilantro and gently stir. Fold in the avocados and then
sprinkle in the kosher salt. Gently stir. Top the cooked quinoa
casserole with the tomato/avocado mixture. Serve immediately.
Alternately, you can just spoon the pico onto the individual servings of
casserole.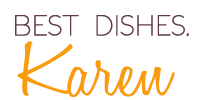 P.S. Visit Love One Today for great avocado recipes!