Ragú® sponsored
this blog post. The opinions and text are all mine



Family dinner. Does it happen at your house? How often? Every day? Every week?
What makes your mealtime #Saucesome?
At our house, we try to eat family dinner together as much as possible. There are some days that get busy with different schedules where it doesn't happen but mostly we try to make it work. It helps that I'm cooking for my blog a lot and trying new things out. My kids and husband get to be my little guinea pigs. I'll ask them a barrage of questions after we're done eating…did you like that? Should I make it again? Is it good enough to go on the blog?


Besides trying out new recipes, I like family dinner because it's a chance to hear what happened during everyone's day. When my kids get home from school I'll ask "how was school today?" and they'll say in a monotone voice "fine" and that's about it. But at family dinner (most of the time) I can get a lot more out of them.


I have a funny little 6 year old boy. He's in first grade and he has quite the personality. The highs are high and the lows are low. He can be be very expressive and full of emotion. I sometimes get super frustrated with him but at the exact same time I love him so much that I want to just squeeze him. Anyhow, he has this little buzzed head (courtesy of my husband) and a few weeks ago at dinner he tells us about this girl in his class named Kendra.
Apparently Kendra rubs his head every day because she likes the spiky feeling on her hands. Ha ha! We just laughed at that one. Every now and then we'll ask about Kendra. The other day we asked about her and he told us that he needs a haircut because it's getting too long and Kendra doesn't rub his head anymore. So now it's back to short and spiky again. We sure think these unprovoked stories our kids tell us are hilarious.




Not every single day has something fun or funny or silly happen around the dinner table but those moments that do happen are worth getting us together. One EASY way to make dinner happen is using Ragú sauces. Ragú celebrates everything that makes family mealtime Saucesome! Right now I'm really loving their site here that has some fun recipes such as spaghetti and meatball pizza and one pot chicken parmesan pasta. These recipes are bound to become your family's favorite because they are quick and easy and have that authentic Italian taste that is so delicious. If you'd like a chance to win a variety of Saucesome prize enter the sweepstakes that Ragú is currently hosting! Vote for your favorite recipes and earn entries for the chance to win weekly $1000 prizes and the $12000 Grand Prize towards a Saucesome kitchen makeover! Holla. I know you could all use that 🙂
If you're a facebook person, you'll want to visit Ragu's facebook page. Lately, they've been sharing a bunch of great one pot meals. Which you know I'm a fan of! Less dishes to clean is ALWAYS a good thing!
If you're addicting to pinning (guilty as charged) follow Ragú on pinterest. They have really great recipes mash ups like one pot pasta turkey alfredo ziti. I mean does that not just sound so good right now?
And if you're a twit on twitter then find Ragú at @RaguSauce and #Saucesome.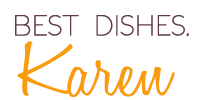 So let's get inspired by good food and company and make dinner Saucesome!
Ragú is celebrating everything that makes family mealtime #Saucesome. From unique recipes to silly moments to crazy weeknights…we want to hear it all.
Do you have a recent #Saucesome moment or recipe? Share below!