Ever wondered if you could "smoke" a brisket in the slow cooker? Well, you can. Sort of. It's not exactly smoked but it does have the smoky flavor thanks to some flavored wood chips and some liquid smoke. If you don't own a smoker but want to make brisket…this recipe for smoked brisket in the slow cooker is the way to go! Briskets are a good cut of meat for the slow cooker since they need lots of time at a low temperature to cook. I used the Jones Creek Beef brisket and it turned out wonderful, as all of their products have for me.
Recipe for Smoked Brisket in the Slow Cooker
"Smoked" Beef
Brisket in the Slow Cooker
Makes
10 servings
Ideal
slow cooker size: 6-8 quart
Cooking
time: 8-12 hours
1
cup Mesquite wood chips (or other "flavor" of your choice…I found mine the hardware store)
2
Tbsp Worcestershire sauce
1
Tbsp liquid smoke
4
large garlic cloves, cut into thin slivers
1
Tbsp Kosher salt
1
½ tsp black pepper
Reynolds
Wrap® Standard Foil
Your
favorite BBQ sauce
1.
Soak the wood chips in water for about 20 minutes.
2.
Rip off a long piece of Reynolds Wrap® Standard Foil and place into the bottom
of the slow cooker. Press down to form to the shape of the slow
cooker. Drain the wood chips' excess water and then place on top of the
foil.
3.
Rip off another long piece of foil. Place brisket on top of the
foil. Using a sharp knife, pierce meat about 1/2-inch deep and insert
slivers of garlic in each hole, pushing all the way in. Rub salt and
pepper into all sides of the meat.
4.
Bring up the sides of the foil and scrunch to make a little container
that the brisket will sit it.
5.
Place foil container and brisket on top of the wood chips. Sprinkle the
brisket with the Worcestershire and liquid smoke.
6.
Cover and cook on LOW for about 8-12 hours (depending on your slow cooker).
7.
Remove lid and carefully remove the brisket from the slow cooker.
8.
Place brisket on cutting board and tent with foil. Let sit for about 10
minutes.
9.
Brush your favorite BBQ sauce on top of the meat.
10.
Using a serrated knife, slice the brisket across the grain. Serve with
extra BBQ sauce on the side.


Review:
This beef was so amazing. I received some products from a local beef company,
Jones Creek Beef
, and couldn't be more pleased with how it cooked and tasted. It was well-marbled, trimmed of any excess fat and packaged well (no gross leaking). What's more is that the beef is all-natural, grass fed, free range, and grass finished. Basically meaning that is a lot healthier for you than grain-fed beef. To find out more about the company
click here
.
4 stars.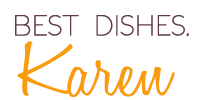 P.S. Are you following me on Instagram yet? I need you in my life. Please follow me.

Like this recipe for Beef Brisket? Try these other beef recipes as well: