Happy Halloween!
I really like Halloween. Mostly, I just like the trick or treating. I love that my kids are totally on board with it too. My daughter asked me the other day, "which candy do you like best, Mom, so I can get it for you?" I've trained her well. My favorites would probably be Rolos, Junior Mints, Heath Bars and Peanut Butter Snickers. What about you? Which candy to you sneak out of your kids' bags first?
If you're like me you like to get something a little bit healthy and of substance into your children's tummies before they go out and trick or treat. I'll be serving this EASY and FAST Slow Cooker Mexican Meatball Soup tonight. Using frozen meatballs saves a step of browning meat and the rest is as hard as opening a can. If you want you can easily make this recipe on the stove top as well. Enjoy!
Slow Cooker Mexican Meatball Soup…this is such an easy recipe for a tasty, family friendly soup!

Makes 6 servings
Ideal slow cooker size: 3-4 quart
Cooking time: 4-6 hours


30 frozen Italian meatballs
2 cups chicken broth (or 2 cups water mixed with chicken bouillon)
1 tsp garlic powder
1 (14 oz) can black beans
1 (14 oz) can petite diced tomatoes
2 cups frozen corn
1 (8 oz) can tomato sauce
1 tsp basil
1 tsp oregano
Salt and pepper
Toppings: grated cheese and chopped cilantro, if desired
1. Combine the meatballs, broth, garlic powder, beans, tomatoes, corn, tomato sauce, basil and oregano in the slow cooker.
2. Cover and cook on LOW for 4-6 hours or on HIGH for 2-3. Salt and pepper to taste.
3. Ladle soup and about 5 meatballs into each serving bowl. Top with grated cheese and cilantro, if desired.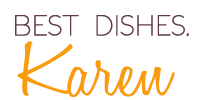 P.S. Have you joined the fun on Facebook yet?