Makes 4 servings
Ideal slow cooker size: 6 quart oval


1 lb lean ground turkey
1 egg
1/2 cup panko bread crumbs
1 carrot, finely grated
1/2 tsp garlic powder
1/4 tsp salt
1 Tbsp Ranch dressing seasoning
2-4 Tbsp hot sauce (depending how much heat you like, I used 2 Tbsp)


1. In a mixing bowl, combine all the ingredients. Mix with hands to incorporate well. Using hand form the mixture into meatballs, or use an ice cream scoop.
2. Place meatballs in the bottom of slow cooker. Try not to overlap.
3. Cover and cook on LOW for about 4-6 hours.
4. Serve with extra hot sauce, if desired.
*You can also make this recipe in the oven. Place on a foil lined cookie sheet and bake at 350 for 20-25 minutes.
Review:
Everyone in the family really liked these! I was quite surprised just because I thought they would have too much heat for the kids…but they didn't seem to mind. I like the addition of the grated carrot to give it some texture and color. Next time I want to make these as an appetizer. I will form into small meatballs, stick some toothpicks in them and then serve with some buffalo ranch dressing!! Can't wait…so yummy! 4 stars.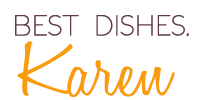 P.S. Make sure to join in all the foodie fun on Twitter, Facebook and Pinterest!