This post has been sponsored by The Federation of Quebec Maple Syrup Producers as part of the
Mom It Forward Blogger Network
, as always, all opinions are my own.
Who likes sweet potatoes? Me me me! I found a delicious and super easy way to make them in the slow cooker. I love this recipe because it literally takes one dish (your slow cooker) to make. It has the perfect amount of sweet (from the Maple syrup) and savory. This recipe is great for Thanksgiving or other big dinners because it can be made ahead of time and stay warm in the slow cooker while you're using your stove and oven for other purposes. If you make a double batch and have leftovers I like to mash the extras and use them in Sweet Potato Pancakes (topped with maple syrup) the next day…yummers!
I love using Maple syrup as a sweetener in this recipe because it's natural and pure and a great source or vitamins/antioxidants. Most people just think of maple syrup as something to put on pancakes and waffles but there are lots of other ways it can be used as well (think of it as a glaze on salmon or in a vinaigrette on your salad). So let's think outside the griddle! Do you have a wonderful recipe using maple syrup? Enter it into a contest (by Oct 31, 2013) and you could win $2000! That could come in handy for Christmas gifts, no?


Here's a little more about the contest…



The Quebec Federation of Maple Syrup Producers launched their first ever recipe contest to inspire bloggers and recipe fans to celebrate the versatility of pure maple syrup

Recipes must be original, include maple syrup as the only sweetener, be made in one cooking container, include a suggestion for repurposing the leftovers for a second meal and be posted on a blog (with a

purecanadamaple.com

link).

Recipes must be posted and submitted by October 31

st

and the first prize winner will be awarded $2,000.

(Here is a link to the

contest site

and a link to the

rules page)
Recipe for Slow Cooker Maple Dijon Glazed Sweet Potatoes
Makes 8 servings
Ideal slow cooker size: 3 quart
Cooking time: 2-3 hours on HIGH or 3-5 hours on LOW


2 lbs sweet potatoes, peeled and cubed
4 Tbsp butter, cut into 8 pieces
2 Tbsp Dijon mustard
3 Tbsp maple syrup
1 tsp kosher salt
1/4 tsp pepper


1. Place cubed potatoes in the bottom of the slow cooker.
2. Add butter, Dijon mustard, maple syrup, salt and pepper into the slow cooker. Toss with a spoon until potatoes are evenly coated.
3. Cover and cook on HIGH for 2 hours (for firmer sweet potatoes) or 3 hours (for mashable sweet potatoes) or 3-5 hours on LOW.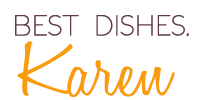 P.S. Here are some links you're going to want to know about:
Think Outside the Griddle Contest Website