WOW! This recipe for Slow Cooker Asian Chicken Barbecue is amazing! I made it for my family last week and we were all disappointed that there wasn't more chicken to eat. The soy sauce and sesame oil really marinate the chicken so that every bite is juicy and flavorful. If you're a fan of sesame flavor you'll love this chicken recipe. Try it for dinner this week!
This is a recipe/photo update from December 2009
Makes 4 servings
Ideal slow cooker size: 6-8 quart
Cooking time: 2-4 hours
2 pounds boneless, skinless chicken thighs, cut into 1/2 inch strips (don't use chicken breasts)
1/2 cup soy sauce
1/3 cup packed brown sugar
2 Tbsp sesame oil
3 garlic cloves, minced
2 Tbsp quick cooking/minute tapioca
Toasted sesame seeds, for garnish



1. Place strips of chicken into the bottom of a slow cooker. Lay as flat as possible and try not to overlap, if possible.
2. Combine the soy sauce, brown sugar, sesame oil, garlic and tapioca in a small bowl. Pour sauce over the chicken. Cover and cook on LOW for about 2 hours. Turn chicken over and cook 1 hour longer.
3. Remove from slow cooker and place on serving dishes. Garnish with toasted sesame seeds and enjoy!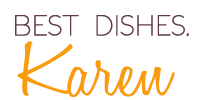 P.S. Make sure to join in all the foodie fun on Pinterest!