A fast and easy recipe for homemade breadsticks that are covered in buffalo sauce and melted Parmesan cheese. Serve them hot and dip in buffalo ranch dressing for a super yummy snack or a side to a bowl of soup.
Super fast and easy recipe for buffalo parmesan breadsticks. They are so addicting!
Happy Fun Friday and happy Halloween! I love taking my kids trick-or-treaing and can't wait to go tonight. I'm hoping for Mounds, Jr Mints, Heath Bars, Take 5 Bars, 100 Grand, peanut butter M&Ms, rolos…basically all the good stuff!! Can't wait to go through their bags tonight 🙂
My sister-in-law told me about a restaurant in Florida that serves something called "Buffalo Breadsticks." I've never been to the restaurant but the name of the appetizer alone got me thinking that I need to create some buffalo breadsticks of my own! These are super easy. The breadstick part of the recipe literally has 5 ingredients (water, yeast, honey, salt and flour). You don't have to wait for anything to rise and they only have to cook for about 12 minutes! These are perfect for to go with your warm soup or serve them as a snack while watching football. They taste so yummy and aren't too hot or spicy. I seriously can't stop eating them. YUM-O!
Recipe for Fast and Easy Buffalo Parmesan
Breadsticks
Makes about 12 breadsticks
Baking time: 10-12 mintues
1 1/2 cup warm water
1 Tbsp yeast
1 Tbsp honey
1 tsp salt
3 cups flour (plus about 1/2 cup more)
1/4 cup melted butter
1/4 cup Frank's Hot Sauce
1/2 cup Parmesan cheese
(or mozzarella or cheddar would be yummy)
Optional: Ranch Dressing for dipping
1. Preheat oven to 400
°
F. In a bowl or mixer whisk together 3 cups of flour, yeast
and salt.
2. Add in honey and warm water (the water should not be
boiling hot but not luke warm either…like the temperature that you wash your
hands with).
3. Mix into a dough. Knead until smooth

(I use

my bosch

to
knead it for me, but you can easily just do this with your hands).

Add in 1 Tbsp of flour at a time until dough is no longer sticky

(I think that I ended up adding in
about 8 Tbsp).
4. Line a cookie sheet with parchment
paper. Place dough on parchment and roll out to cover the whole pan (or
close). The dough will be about 1/4″-1/2″ thick.
5. Using a pizza cutter cut the
dough into long rectangles
(I
cut mine into 1 inch breadsticks).
6. In a small bowl combine melted
butter and hot sauce. With a pastry brush, brush the mixture over the
breadsticks evenly until it's all used up. Sprinkle Parmesan over the
breadsticks evenly.
7. Bake for about 10-12 minutes.
Serve with some ranch dressing that has a few drops of buffalo sauce in
it.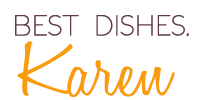 P.S. Have you checked out all my favorite slow cookers on Amazon? Get my recommendations here!