Happy anniversary to 365 Days of Slow Cooking today!
6 years ago this little buddy of mine was started. I had a 3 year old and a 6 month old and I was a stay-at-home mom. It was the middle of a bleak and dismal January. I was tired. I was busy and bored at the same time. I wanted a hobby and something that would spice up my life a bit.

So I decided I'd start a blog and cook a new slow cooker recipe every single day for an entire year. My first post reads, "I have decided to try to use my crockpot for 365 days in a row! That is the basis of this blog. I will blog about my efforts and post recipes and pictures. I hope that you will try the recipes and comment about your own successes and failures. I typically haven't used the crockpot all that much since I've had one; however, that is about to change! I'm sure after this experiment is over with our whole family will be sick of the crockpot and go back to the oven."
It was time consuming but also rewarding. I liked the little comments I'd get after each post, even if it was just from my sister. I didn't know anything about photography and would literally snap a picture of my plastic plate with my 3 mega-pixel camera before I started eating (see exhibit A). To be honest, I also didn't know much about cooking. By cooking my way through that year I truly learned a lot. But I've learned even more in the 5 years since I finished my first year.
Exhibit A–I surely wasn't a photographer, was I? This looks very unappetizing! Ha ha!
My blog grew and so did I. I learned the ins and outs of slow cooking and learned how to take better pictures and edit them a bit (see Exhibit B). I learned how to not be nervous on TV because I've been on dozens and dozens of times. I learned that making a cookbook is hard work but it is really worth it in the end. Worth it enough to do it a second time. And that seeing it in stores will always be exciting.
Exhibit B–Not perfect but leaps and bounds better than Exhibit A
I learned that it feels pretty amazing to stand at the check out counter and see your face in Rachael Ray Magazine (see Exhibit C). I've learned that I can never ever predict which recipes are going to be popular and which are going to flop. I've learned that I need to get the slow cooker going first thing in the morning if I want to take pictures of the recipe in natural light. I've learned that if you make a different recipe every day for an entire year your kids won't be nearly as picky as other kids (an unexpected bonus).
One of the most fun things I was able to do is work with Reynolds on their Real Mom campaign.
This full page ad appeared in 3 national magazines.
I've learned that blogging is a lot more work than it looks like. But I've also learned that it is the only job that I want in the world. It's so fun and rewarding and I like being my own boss. I enjoy the creative process of creating something that wasn't there before. Mostly I enjoy eating my work 🙂
All in all, I am so incredibly grateful and happy for the journey that 365 Days of Slow Cooking has taken me on. I wish to thank all of my readers for sharing, tweeting, liking, pinning and talking about my work to your friends. It never ever gets old to me. THANK YOU!!!! You are the best.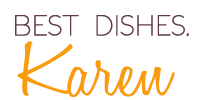 P.S. Make sure to join in all the foodie fun on Instagram, Twitter, Facebook and Pinterest!