This is not a sponsored post. I just wanted to share with you some things that I've been loving lately in my kitchen! What are your favorite things in the kitchen these days???
1. Shirley J Chicken Bouillon–it dissolves easily, is double concentrated so you only need half the amount (it will last you forever), isn't too salty. I substitute it for chicken broth.
2. Kirkland Semi-Sweet Chocolate Chips–they're new at Costco and I luuuuuhhhve them. They are a good deal too. They would be less than $2 a normal-sized bag! I've been using them like crazy making these chocolate chip cookies lately.
3. Avocados. I just love them. Everyday. My son and I like to eat these sandwiches.
4. Salad Master Machine. It has changed my life. It's simply amazing. Chops, slices, dices, shreds in about 1.1 seconds. A-Mazing for making salads and chopping veggies for soups!
5. Reynolds Slow Cooker liners. If you don't like scrubbing your crock-pot these will save your life. A brilliant idea!
6. Shirley J Timeless Grains…it's a bunch of different grains that you cook into a hot breakfast cereal. Chewy and delicious. This will keep you full for hours. I like to add in some sliced bananas and craisins for a little extra sweetness.
7. Honey Nut Cheerios Medley Crunch…these are new too and I love them. So does my husband. I was so sad when I went to grab the box today and they were all eaten.
8. Prairie Grain Bread Co Honey Whole Wheat Bread…I make a special trip to Costco to buy this bread. So yummy and it has 4 grams of fiber in each slice. This is the bread we use for these sandwiches.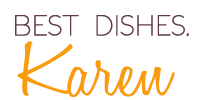 P.S. Make sure to join in all the foodie fun on Twitter, Facebook and Pinterest!