This easy slow cooker mushroom pesto lasagna is a one pot meal that is perfect for your meatless Monday. No need to pre-boil the noodles, everything cooks right inside your slow cooker for an easy, hands-off supper.
An easy meatless one-pot lasagna with loads of pesto and mushrooms
Have you guys seen these new casserole crockpots? They are pretty sweet. They have an insert that's like a 9×13 pan. It's perfect for lasagna, casseroles and desserts (like apple crisp)! The cool thing about it is that the insert is oven-safe. So, if needs be, you can bake your meal in the oven and then just keep it warm in the crock. This would be perfect for potluck parties. Or, conversely, you can cook your food in the crockpot and then brown up the top or melt cheese in the oven. Hooray! I'm so excited about it.
I decided to break in my new casserole crock by making a delicious meatless lasagna that was loaded up with pesto and mushrooms (2 of my favorite foods). Whenever I make lasagna in the slow cooker I always use whole wheat lasagna noodles. They are healthier and hold up much better than plain, white noodles. The best thing about slow cooker lasagna is that you don't need to pre-cook the noodles. They get perfectly done with all the moisture inside the slow cooker. I used cottage cheese in my version of this dish, but if you prefer ricotta then you can easily substitute that. In addition, I used a tomato-based pasta sauce but I think using an alfredo sauce would be amazing with the pesto and mushrooms.
Recipe for Slow Cooker Pesto Mushroom
Lasagna
Makes 9 servings
Cooking time: 3 hours on high or 5 hours
on low
1 lb mushrooms, chopped
1 cup basil pesto
1 1/2 cups cottage cheese (or ricotta
cheese)
1 egg
1 (26 oz) jar pasta sauce of your choice
(I used tomato based but an Alfredo
would be amazing)
2/3 cup grated Parmesan cheese
1 1/3 cup grated mozzarella cheese
1. In a slow cooker, spread 1/2 cup
of the pasta sauce on the bottom. Top with 3 lasagna noodles.
Depending on what type of slow cooker you're using you may need to break
the noodles to fit.
2. In a bowl, mix together the pesto
sauce, cottage cheese and the egg.
3. Spread half the cottage
cheese/pesto mixture over the top of the noodles.
4. Layer half of the mushrooms on
top.
5. Spread half of the sauce on top
of the mushrooms.
6. Sprinkle 1/3 cup Parmesan cheese
and 2/3 cup mozzarella cheese on top.
7. Top with 3 more lasagna noodles,
the rest of the cottage cheese/pesto mixture, the rest of the mushrooms, the
rest of the pasta sauce, and then the rest of the Parmesan and mozzarella
cheeses.
8. Cover and cook on HIGH for 3
hours or on LOW for 5-6 hours.
9. Cut into squares and serve!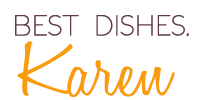 P.S. Try these other great crockpot lasagna recipes as well!