A flavorful and chunky crockpot spaghetti sauce recipe that is packed with
sausage and fresh veggies for the best of both worlds!
Do you have one child that is just a little bit careless? Whether it be constantly running into the wall, leaving toys outside, or losing shoes…they leave you just a wee bit frustrated. Or maybe a lot frustrated. Well, that's been on my mind the past two days as I've searched for not one but two pairs of my son's shoes. They have seemingly vanished into thin air! I told him he was grounded until he could find both pairs of shoes that he's lost.
We have searched our entire home. Outside and inside. Not a sign of either pair. We even went to our neighbors and searched their house. I texted all of his friend's moms. Nope, no one has seen either pair. I can sort of understand losing one pair of shoes. But two pairs?! What the heck? And within the same couple of days. At this point it's totally not about the shoes. I could go to the store and buy him another pair, for pete's sake. It's about the mystery of the shoes and where they could be? I mean really. Where could they be? (hopefully I'll be writing more about this in the future with some sort of answer for you!)
Now onto something that will also disappear…this spaghetti sauce! It's so yummy your family will eat it up in no time. And they won't even realize that's it's semi healthy with lots of fresh veggies. Forget about the jarred stuff…this will leave you asking for more. It has lots of texture and tons of flavor.
Slow Cooker Meaty Spaghetti Sauce
Makes 6 servings
Cooking time: low for 8 hours or high for 4 hours
Ideal slow cooker size: 6 quart
1 lb Italian sausage
1 medium onion, diced
5 garlic cloves, minced
1 red or green pepper, diced
1 cup chopped mushrooms
1 (14 oz) can diced tomatoes in juice
1 (8 oz) can tomato sauce
3 Tbsp tomato paste
1 Tbsp Italian seasoning
1/2 cup (or more) cooked wheat berries**
1 large grated carrot
Salt and pepper to taste
1. Combine sausage and onion in skillet. Brown the sausage and make sure the onions get nice and soft. Drain any extra grease and transfer to slow cooker.
2. Add in garlic, peppers, mushrooms, tomatoes, tomato sauce, tomato paste, Italian seasoning, wheat berries and grated carrots.
3. Cover and cook on LOW for 6-8 hours or on HIGH for 3-4 hours.
4. Make sure to add plenty of salt and pepper to taste and serve over spaghetti.
**Recipe to make cooked wheat berries in the slow cooker:
Makes 2 cups of wheat berries
2/3 cup uncooked wheat berries (I like hard white wheat or soft white wheat…usually can be found in the bulk section of the grocery store)
4 cups water
1 tsp salt
1. Place ingredients in slow cooker and cover and cook on LOW for 8 hours or on HIGH for 4 hours. Wheat should be chewy and soft.
2. Drain water. Add to recipes or eat as a breakfast cereal. Store extra in the fridge for up to 3 days or in the freezer for up to a month.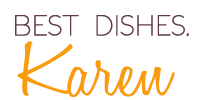 P.S. Check out these other great slow cooker sauces (click on the picture to get the recipe):