This recipe is so easy even a kid can do it! My son Skyler and I had fun making this video. Make sure to watch the outtakes at the end. I know I'm biased but I think he is such a funny, cute kid!
Our whole family loved the tangy, zippy flavor of this chicken. We shredded ours up at the end and served the chicken and sauce over potatoes. This chicken has a lot of sauce so rice would be awesome to soak it all up.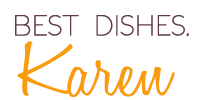 P.S. Want more recipe like this? Check out all my "so easy" recipes!