Make 8 dinners in just one hour!
What is even better than a crockpot meal is a
freezer crockpot meal
. All the thinking and prepping is already done. I love to go to my freezer, pick out a meal, plop it in my slow cooker and turn it on. This routine is especially appreciated on busy mornings or for busy working parents that won't get home until 6 pm but still want a home cooked meal.
You may remember when I made 20 crockpot freezer meals in 3 hours back in July. It was a lifesaver for those summer days when I didn't feel like making dinner. I loved the idea so much that I decided to do it again, only on a smaller scale. One hour is easily doable for most people. During baby's nap time or on a long lunch break you can prep and freeze 8 dinners for the upcoming busy days.
Caramel Chicken is sweet and savory and is perfect served over hot rice.
What's even better, is that these meals are all fairly healthy (but still super yummy, don't worry). I had a lot of the items for the recipes on hand and only had to spend a half hour grocery shopping for everything else.
Serve the Chipotle Shredded Pork on a salad, sandwiches or in tacos!
There are 4 recipes and each one is made 2 times…so you'll end up with 8 meals that will fit nicely into your freezer. Each recipe serves about 4-6 people. If you have a large family you may want to put 2 duplicate freezer meals into a large slow cooker. That way you'll have enough for 8 people. I would suggest eating these meals within 3 months for best results.
The 4 recipes that are included are:
If you'd like the instructions on how to put these freezer meals together (F
OR FREE
) just go here (or click the picture below) Print it off and get going. I know you're going to love it!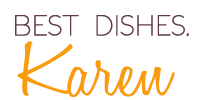 P.S. Can't get enough freezer meals?
Buy my e-book that tells how to make 20 meals in 3 hours.
It's only $3.99!